Calgary 47" Diameter Extra Baluster Spiral Staircase Kit
DOLLE Calgary spiral staircase is a Nordic design and has a nice, tight and stylish appearance that combines design and comfort at an attractive affordable price.
With this space saving staircase kit, you get optimum use out of your available space. The Calgary spiral staircase from DOLLE stands as a modern work of art in the middle of the home and functions as an essential link in the home's infrastructure, where the upper and lower floors meet. The Calgary can achieve a floor to floor height of 80-5/16 to 110-1/2 inches.
The Calgary staircase kit comes in a 47-inch diameter with a black or grey powder coated painted finish. Equipped with lacquered multiplex beechwood treads this staircase kit is designed to handle high traffic areas. The 11 treads plus additional landing platform provide a comfortable walking space while the single railing with continuous PVC handrail ensures safe access up and down the staircase.
The Calgary can be installed in clockwise our counterclockwise fashion to fit your exact needs. This kit can be installed in one to two days using common tools. All parts necessary to complete installation are included in this all in one kit.
Can achieve height of 80-5/16 to 110-1/2 inches
Two color options available (Grey or Black)
3 vertical steel balusters per tread
Can be installed in either a clockwise or counterclockwise direction
Can be installed with 9, 10, or 11 treads + platform
Interior use only
Multiplex beech wood treads with scratch resistant lacquer
Requires a 51 in x 51 in minimum finished opening
Instruction guides and videos available on DolleUSA.com
Includes: 11 Treads, 1 landing platform, center column assemblies and spacers, vertical balusters, handrails, all hardware
This spiral staircase is not code compliant, please confirm local code requirements before purchase
Tread Material: Multiplex Beech wood with scratch resistant varnish
Structure Material: Powder coated painted steel
Infill Material: Vertical powder coated painted steel balusters
Handrail Material: PVC
Staircase Height: 80-5/16" to 110-1/2"
Tread Options: 11 treads + 1 landing
Tread Rise: 8" to 9 3/16"
Ceiling Opening Required: 51" x 51"     
Weight Capacity: 440lbs point load, 1366lbs distributed load
Important: consult your local building inspector for any questions and specifics regarding compliance with the local building codes prior to purchase
REQUEST A FREE QUOTE
Share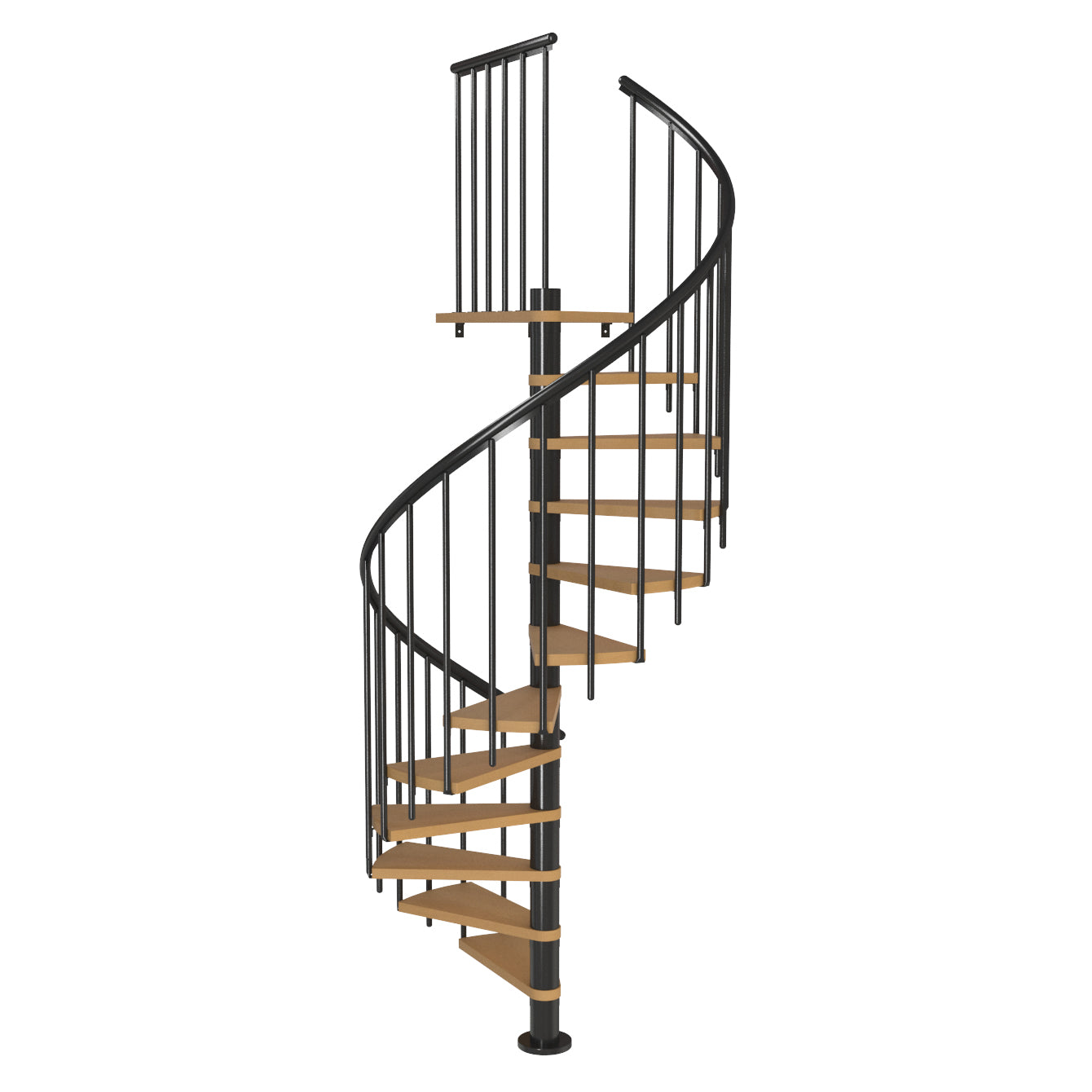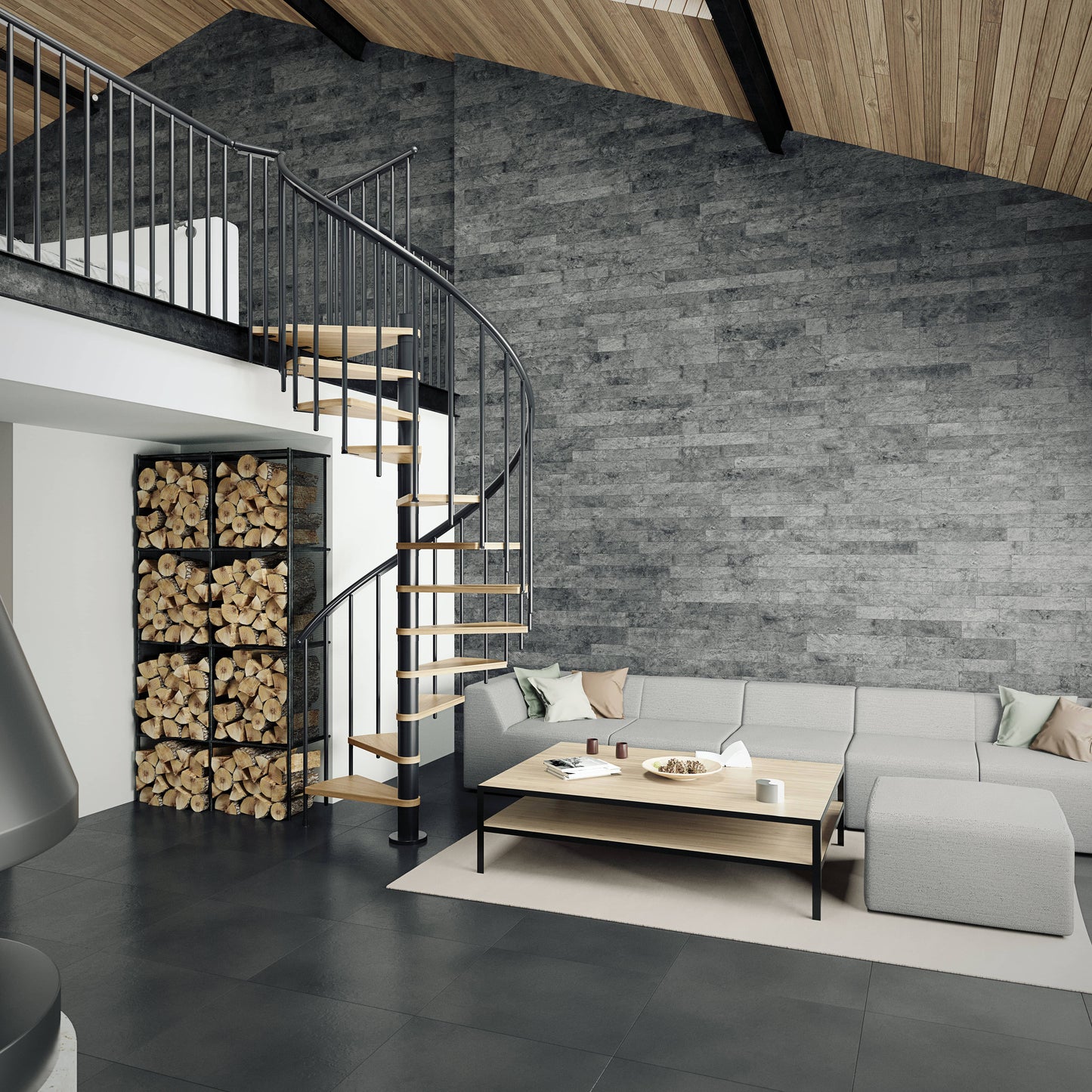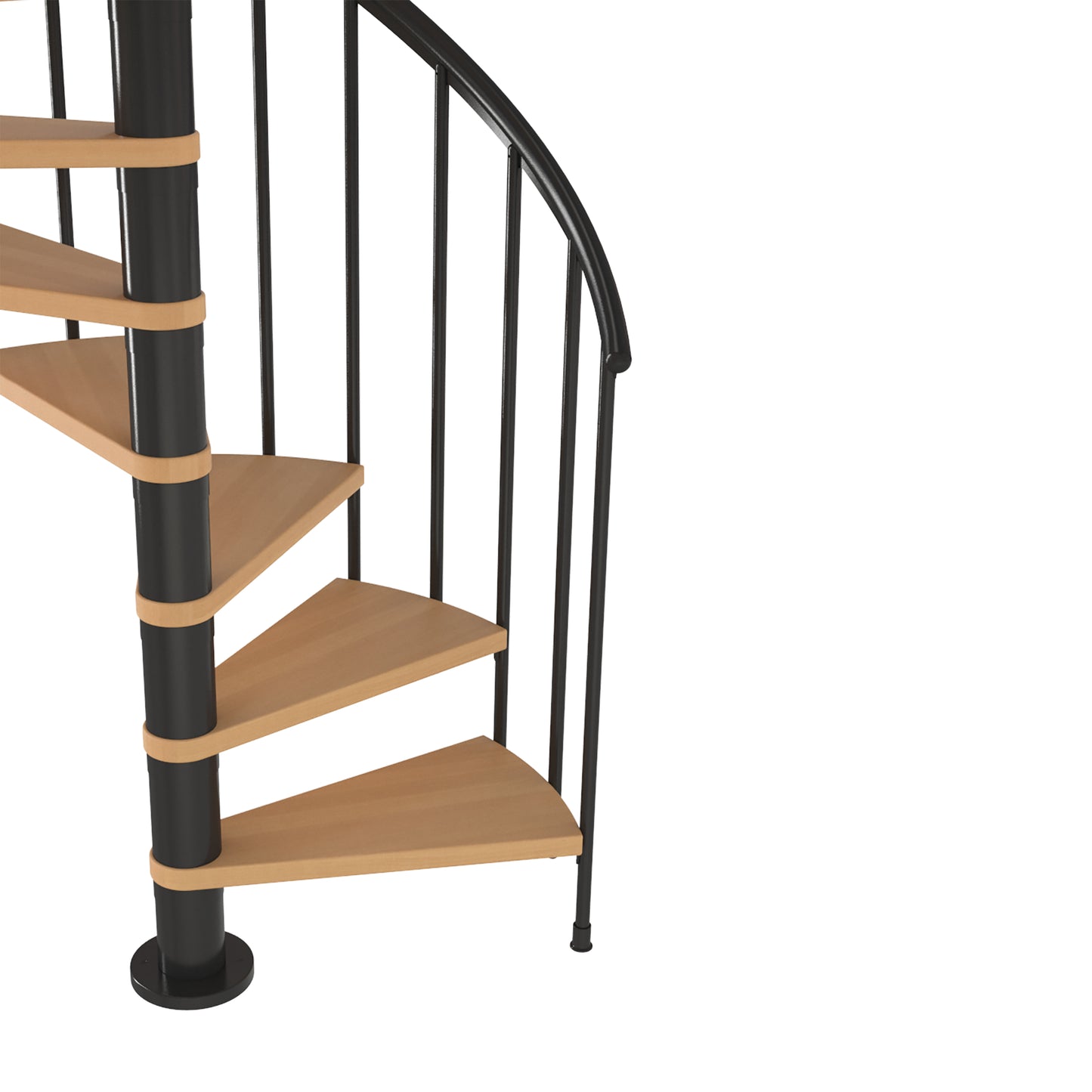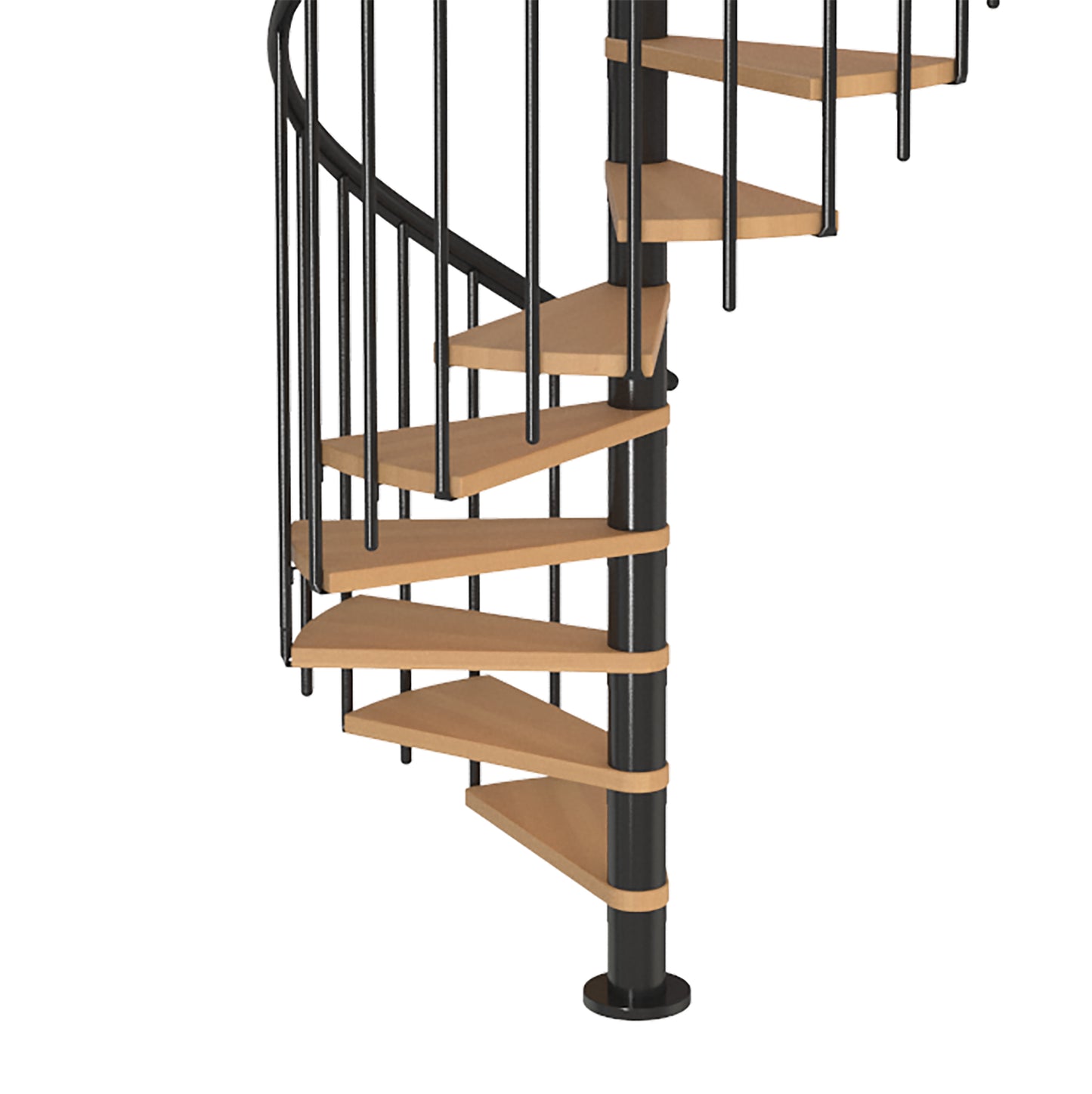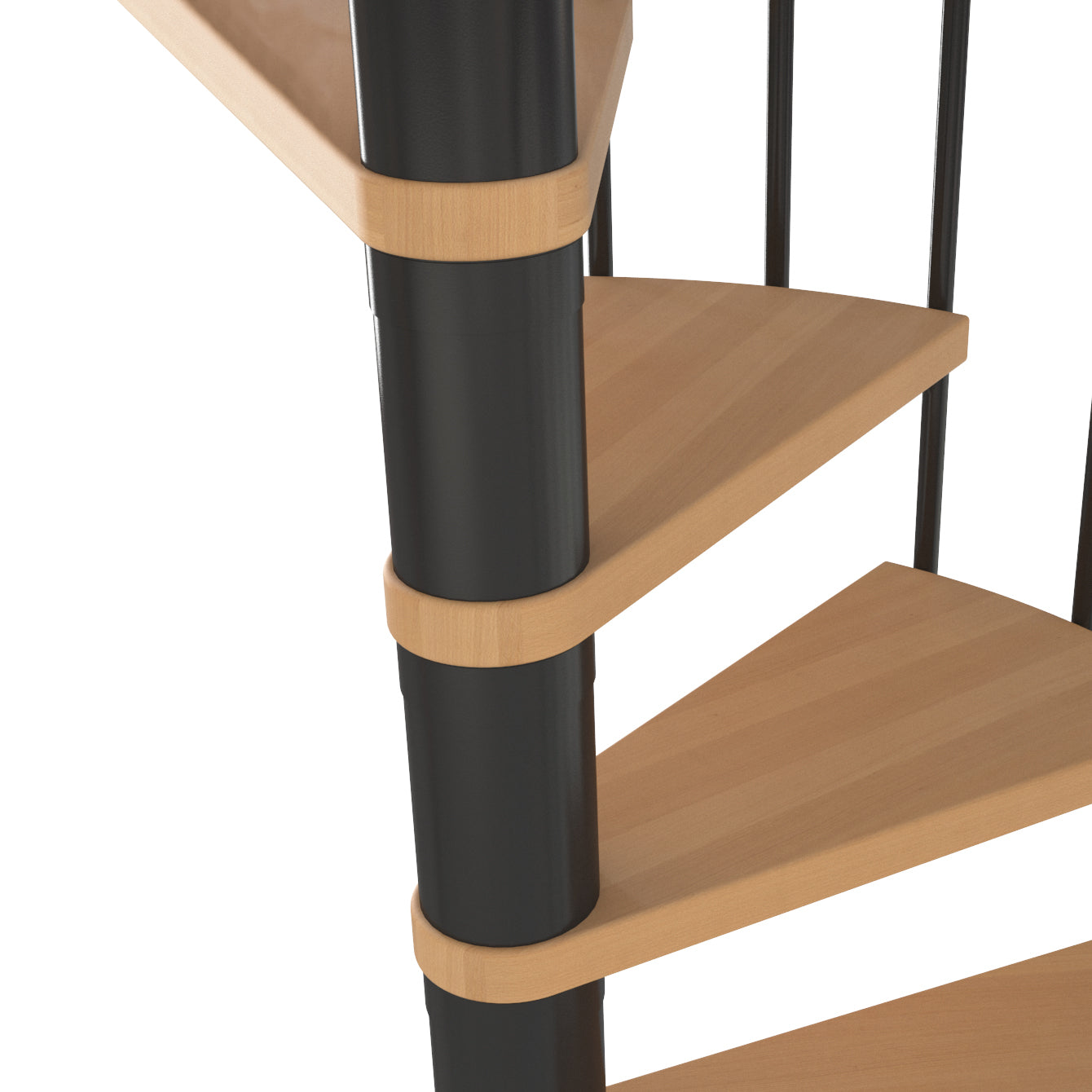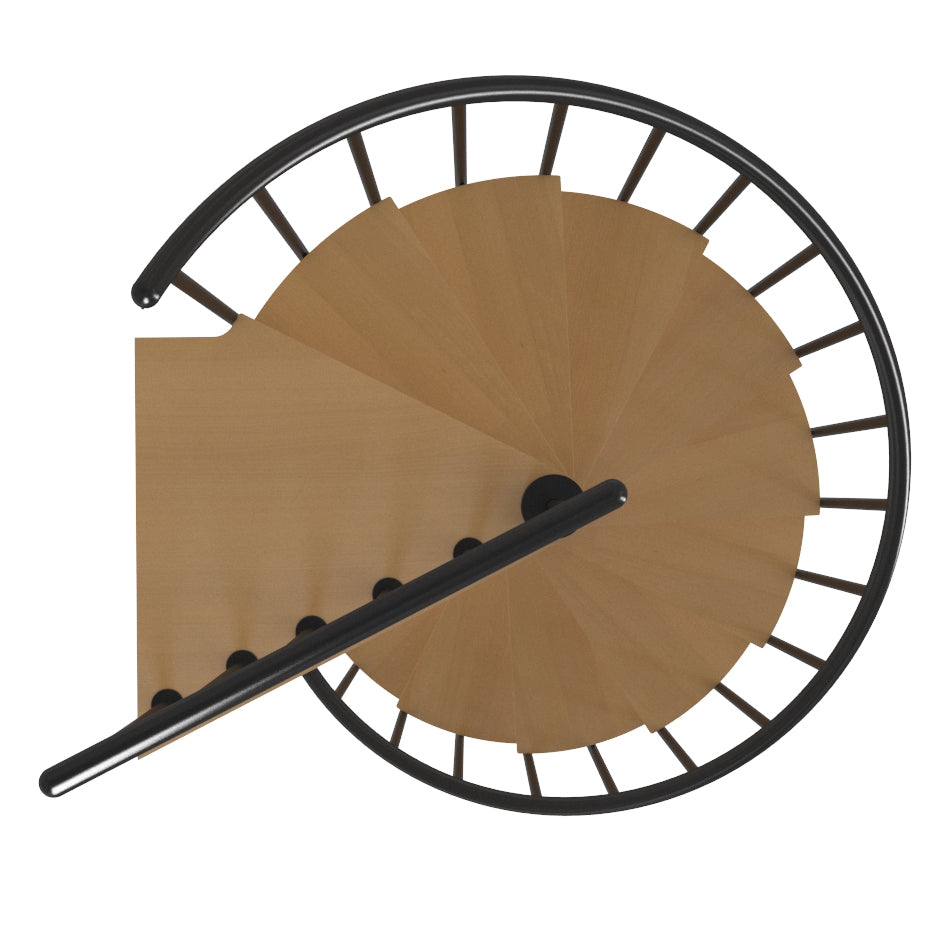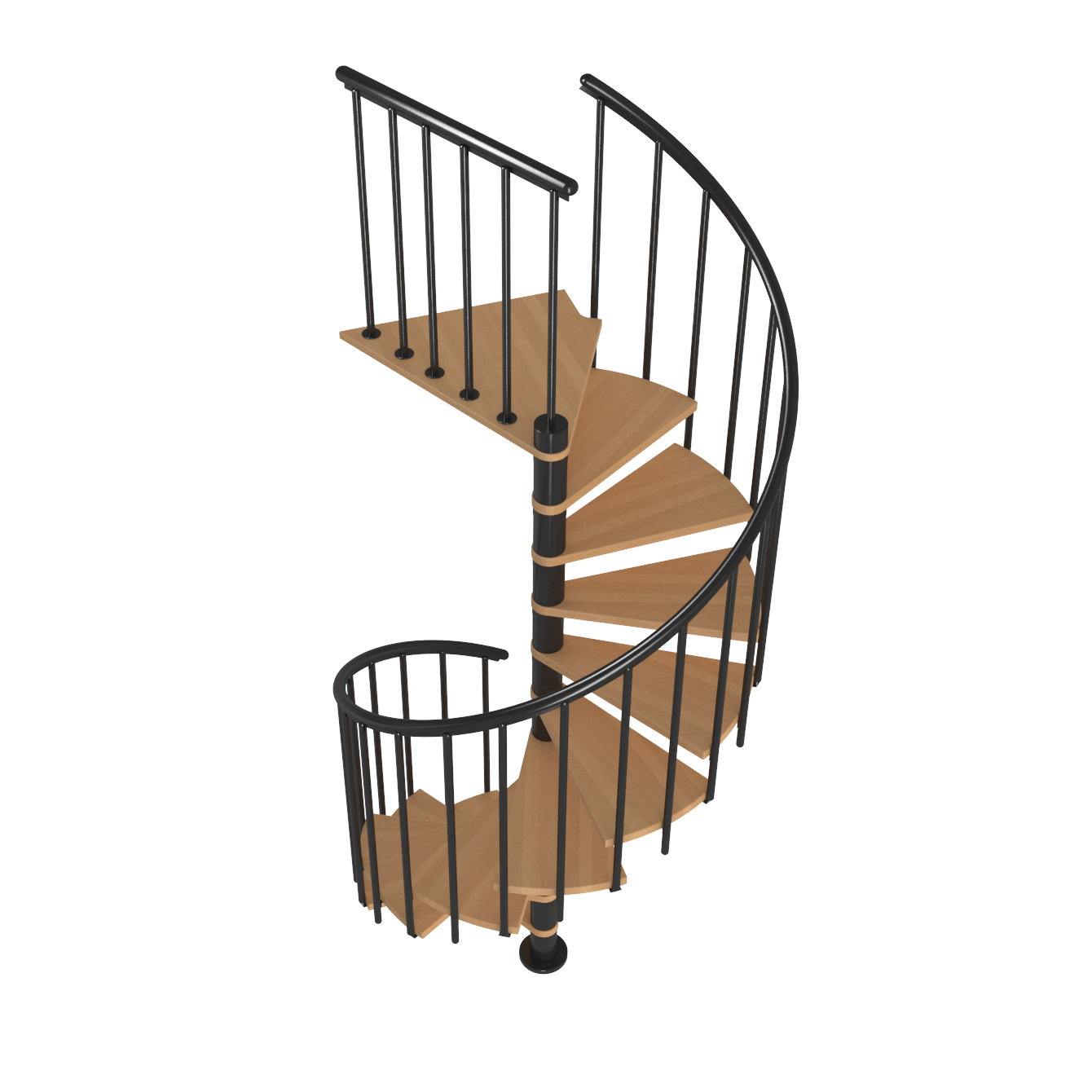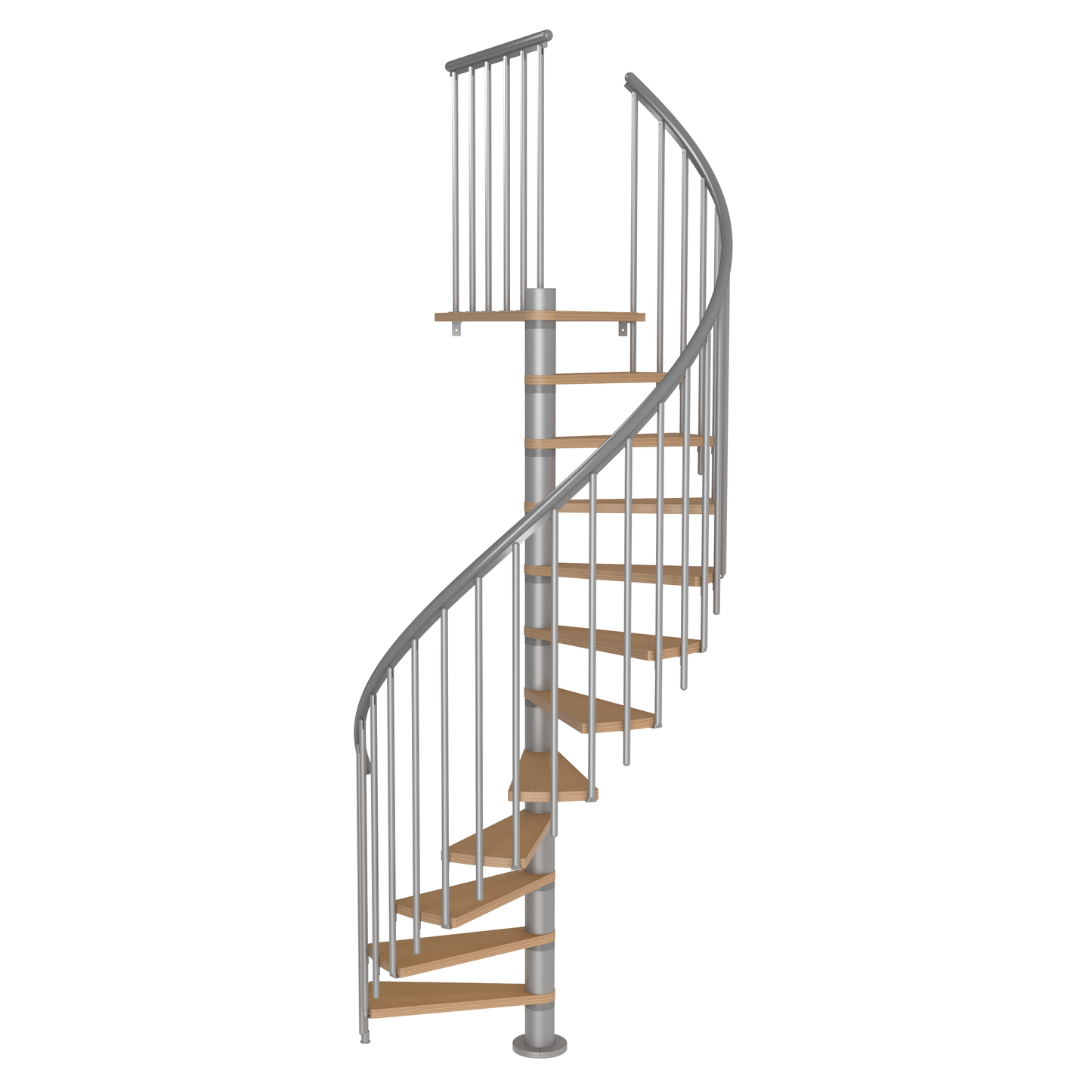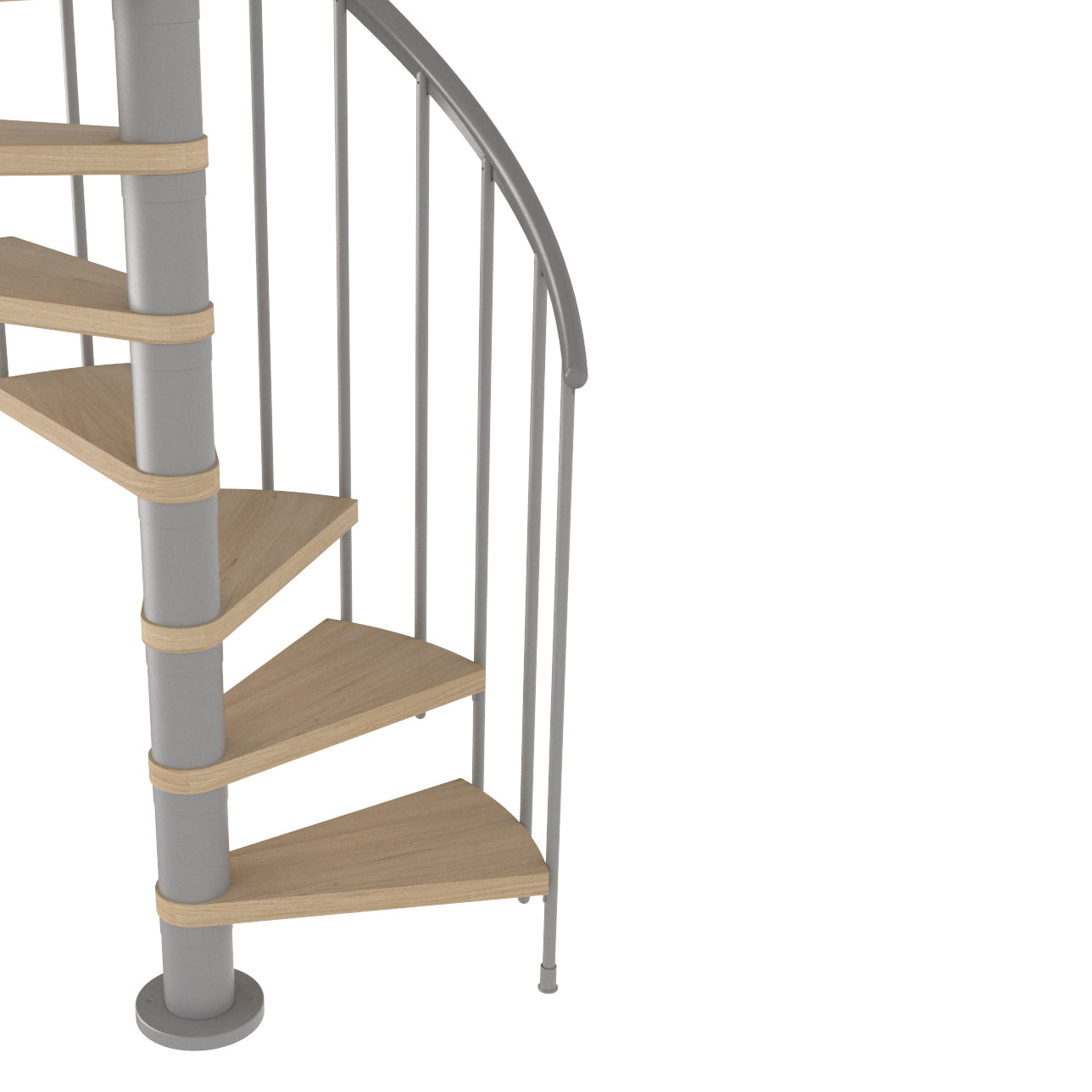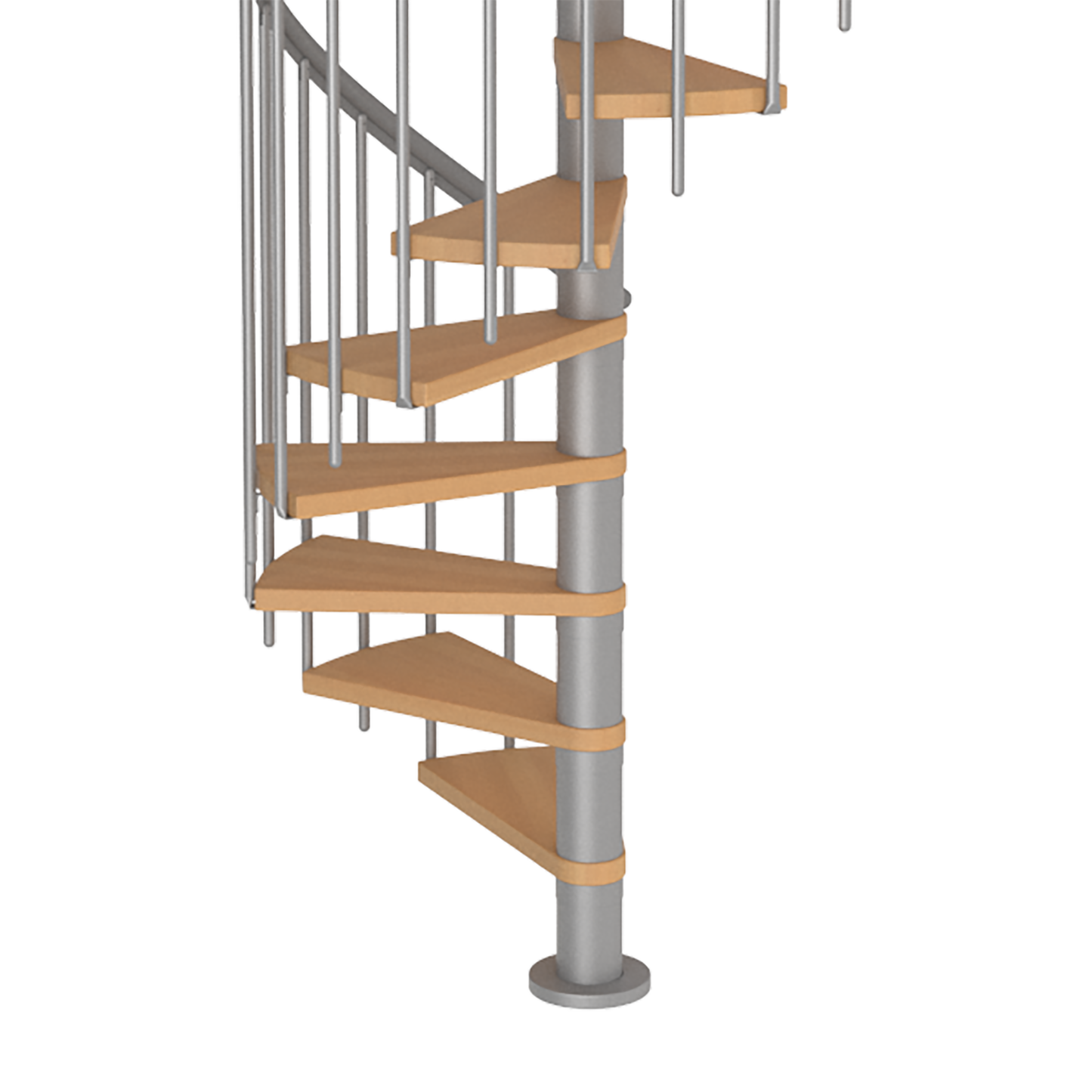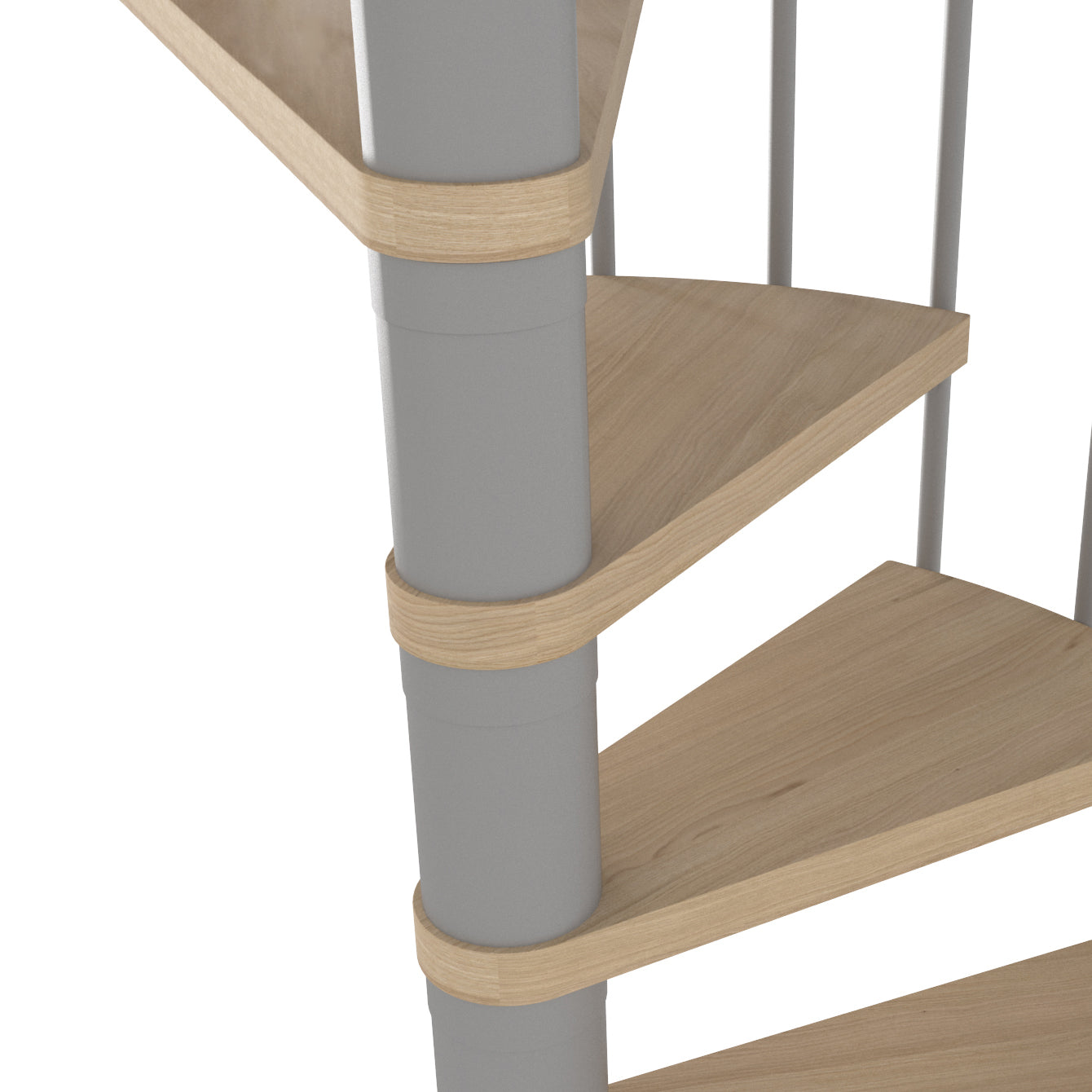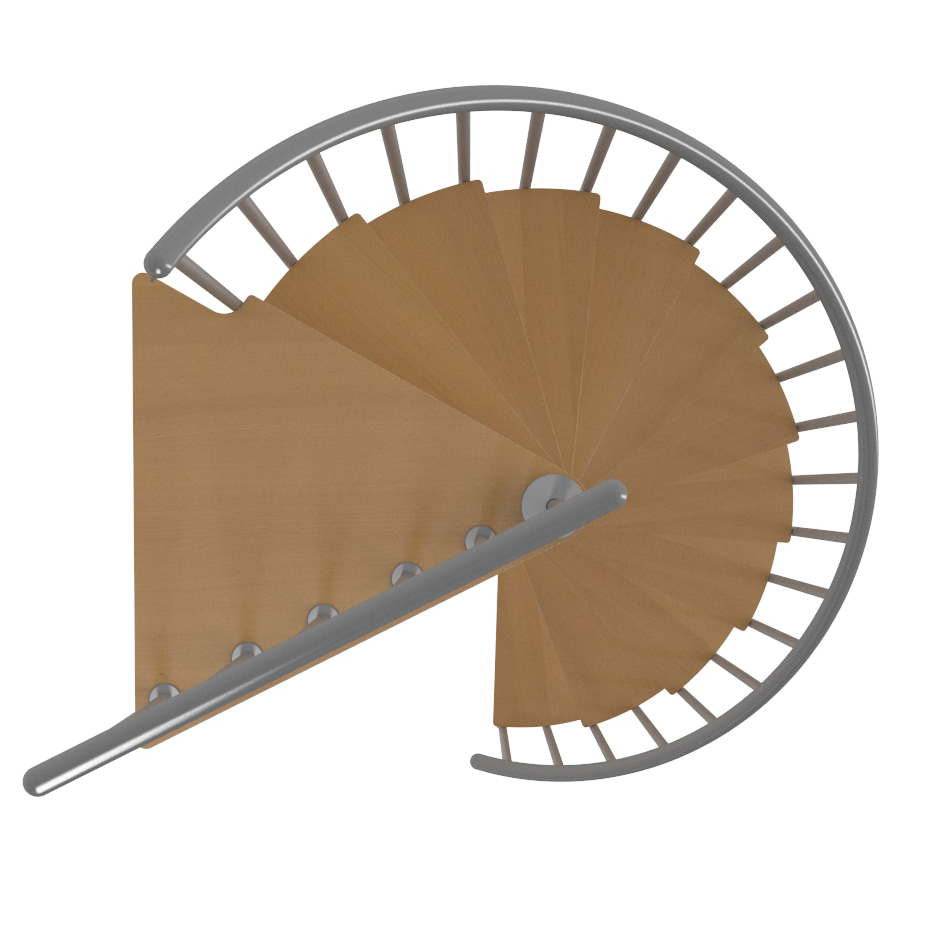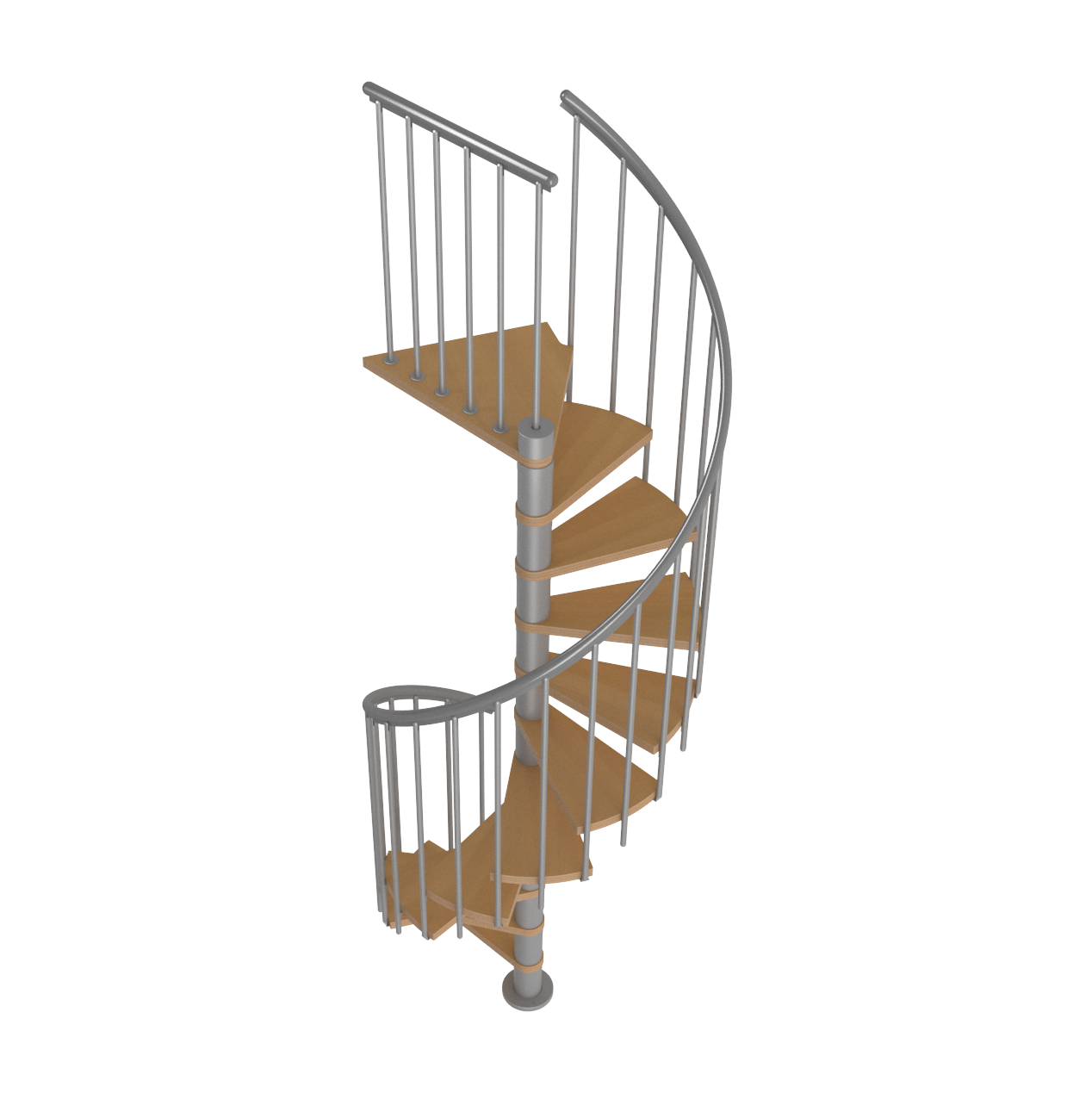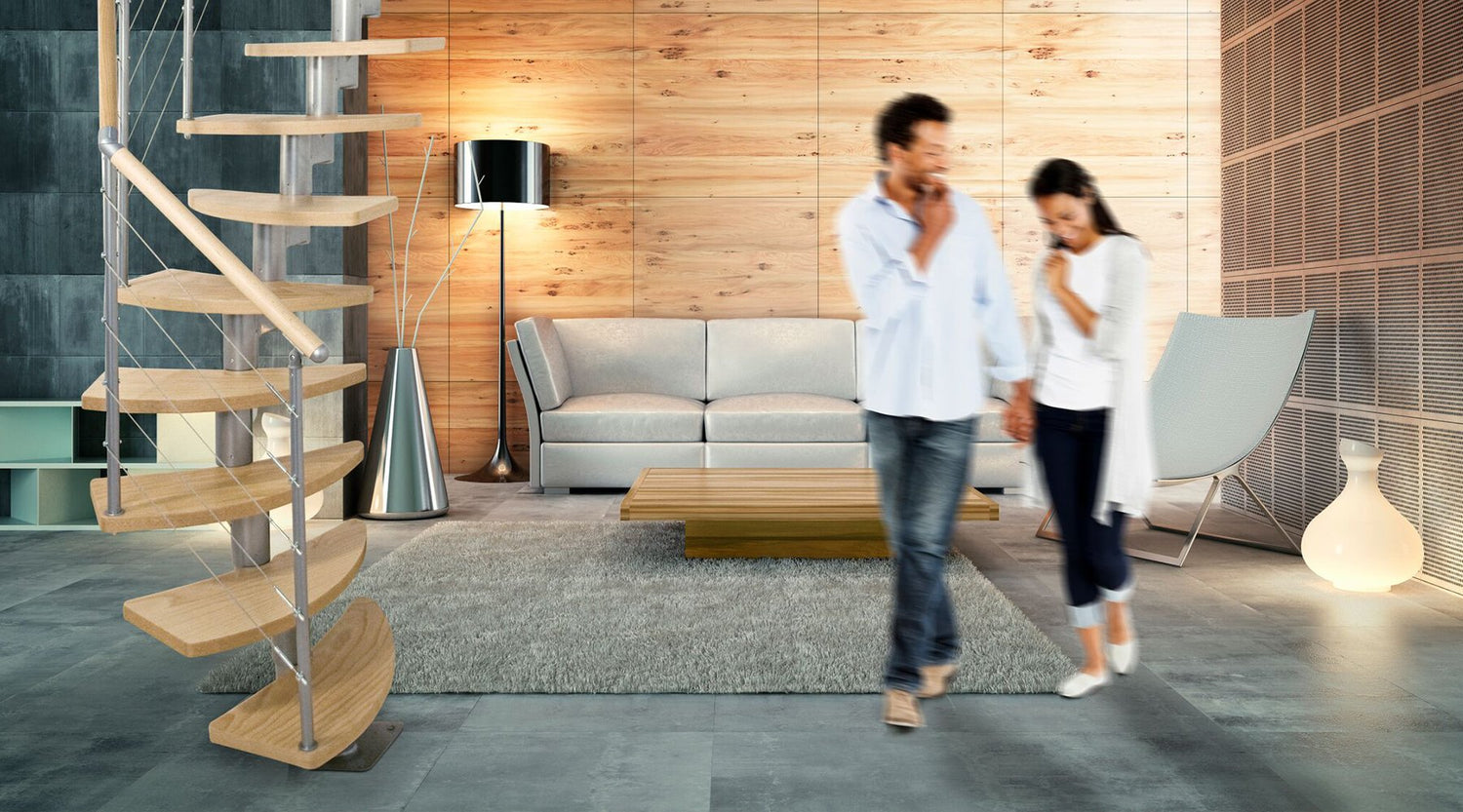 Request A Quote
Contact us today to request a free quote or learn more about Dolle products!
Request A Quote