Insta-Rail® 36" Vertical Cable Railing In-Fill Kit
Insta-Rail® Vertical Cable Railing systems are an affordable and convenient way to upgrade your current deck railing. If you are looking for high quality deck remodeling ideas, the Insta-Rail Cable Railing Kit is the perfect solution. Made with premium stainless steel 1/8-inch diameter cables, each Insta-Rail kit will complete a railing area 72 inches long and is designed for railings 36 inches in total height.

Insta-Rail Kits can be combined or cut down to fit any railing length necessary. 
Requires 24 1/2" opening between existing top and bottom rails - see reference guide for details
Each kit covers six linear feet (72")
3" spacing between vertical cables
Can be used on wood or composite decking to replace existing pickets or spindles
Can be used with new or existing railings
International Residential Code Compliant (infill load test)
304 stainless steel components - not recommended for direct salt water spray situations
Please verify any local building code requirements before purchase
Installation is DIY friendly and can be completed with common, basic tools
You can view our installation video here
Tools you will need:
Power Drill with a Phillips Head Driver & 5/16" (8mm) Drill Bit
Tape Measure
Hack Saw (if cutting sections down)
Hand Level (for going downstairs) 
Components Include:
24 Cable Balusters - 22 1/4" Long x 1/8" Diameter
48 Stainless Steel Threaded Cable Studs
52 Stainless Steel Anchor Screws
4 Stainless Steel Channels - 36" Long
1 Bending Tool for stairs
Open-End Wrench – 5/16" (8mm)
Please note: Dependent on installation method or condition of framing, slight flex in cable may result in code failure over the 4" sphere test.  For 100% code compliance, we recommend using our Insta-Rail Tube Railing Kit.
Have questions about the installation process?  Refer to our Insta-Rail Cable Installation Guide for more information.
REQUEST A FREE QUOTE
Share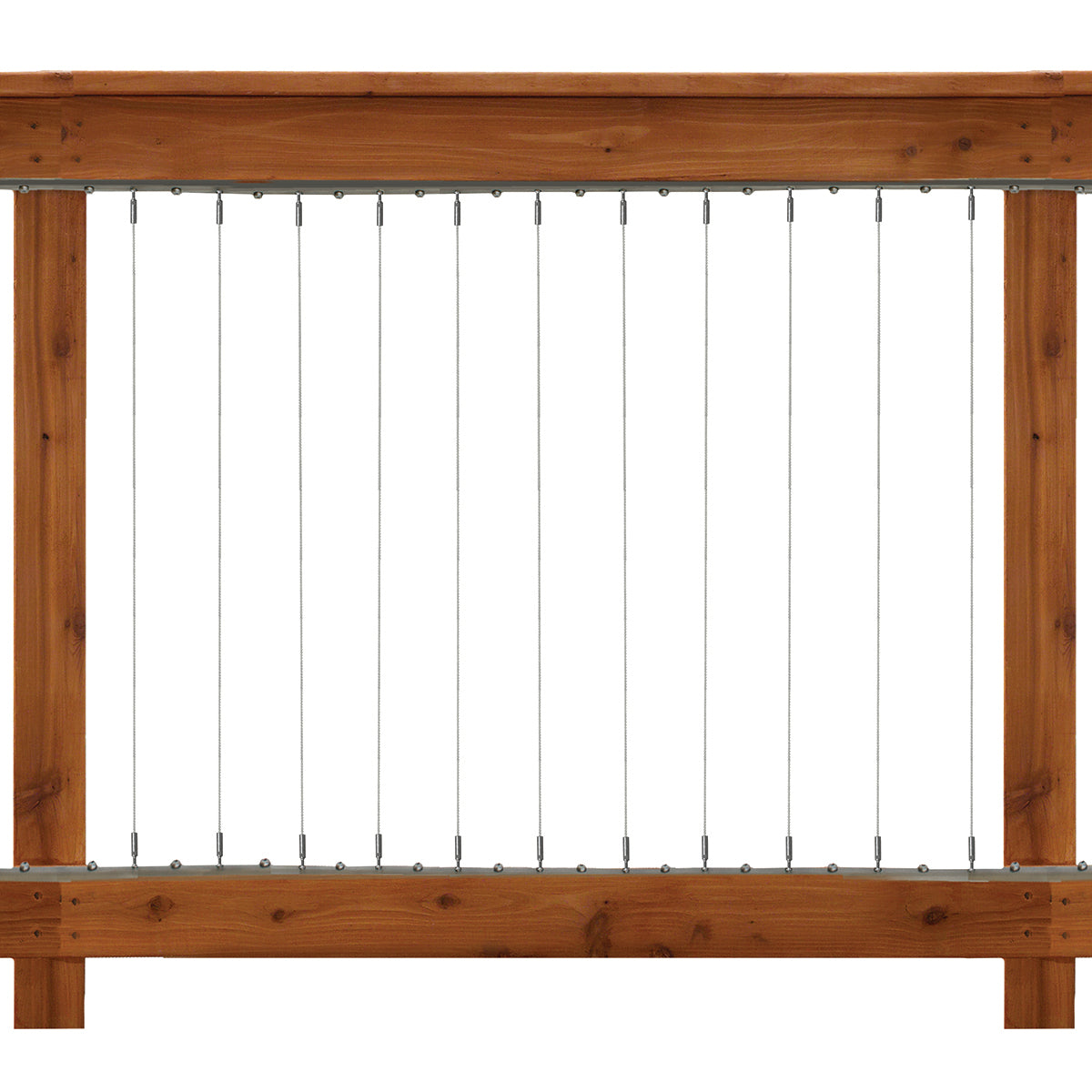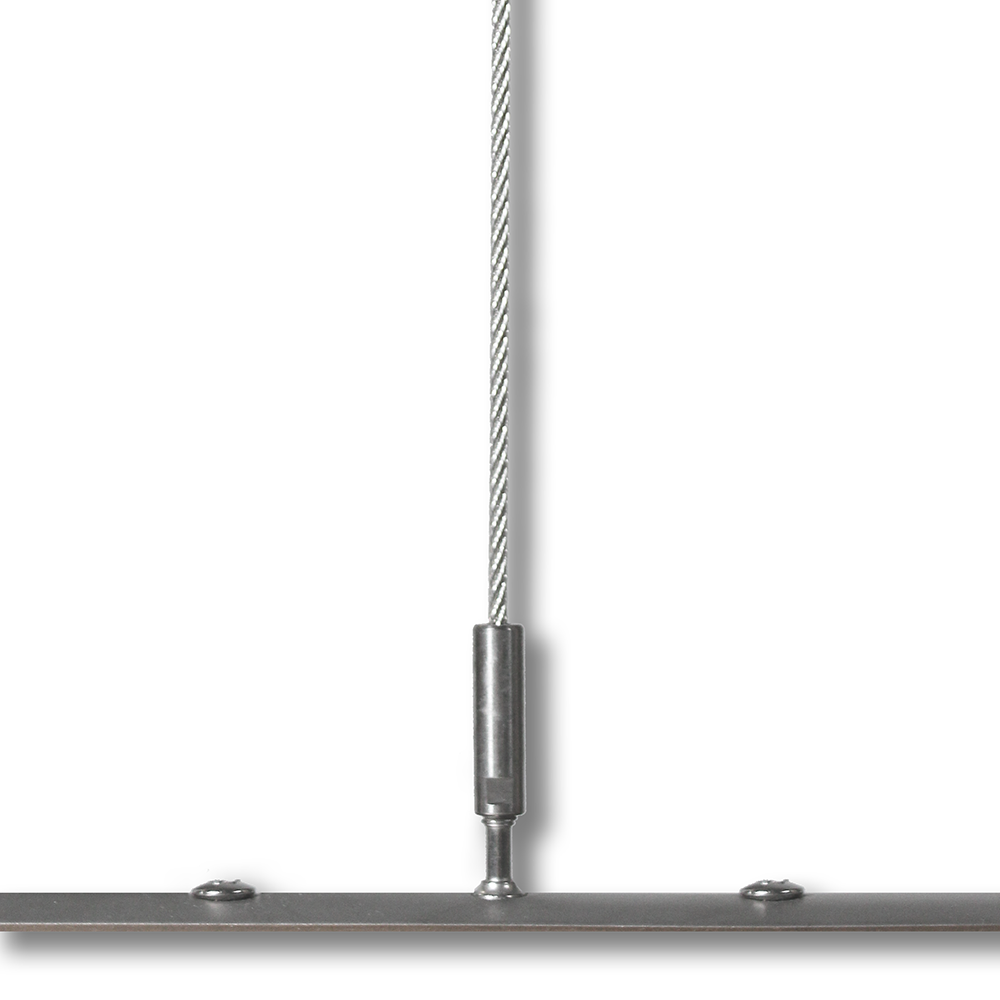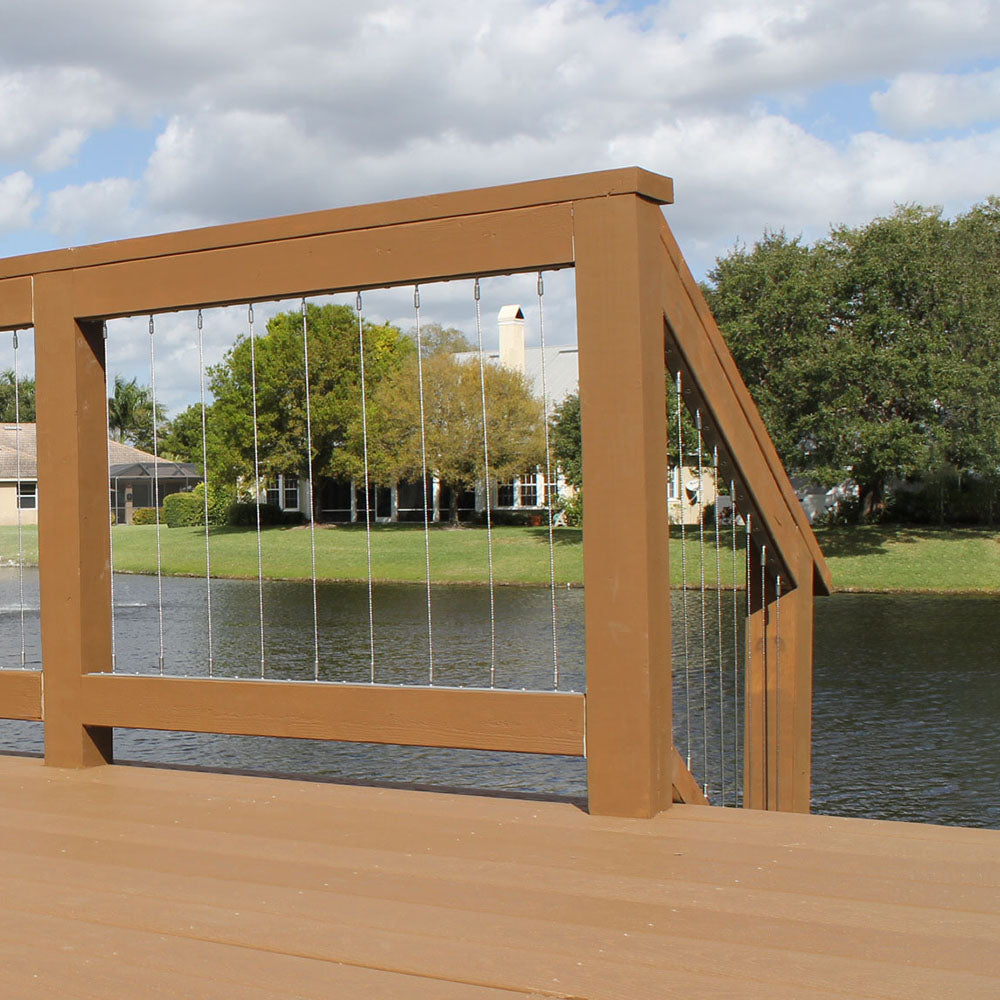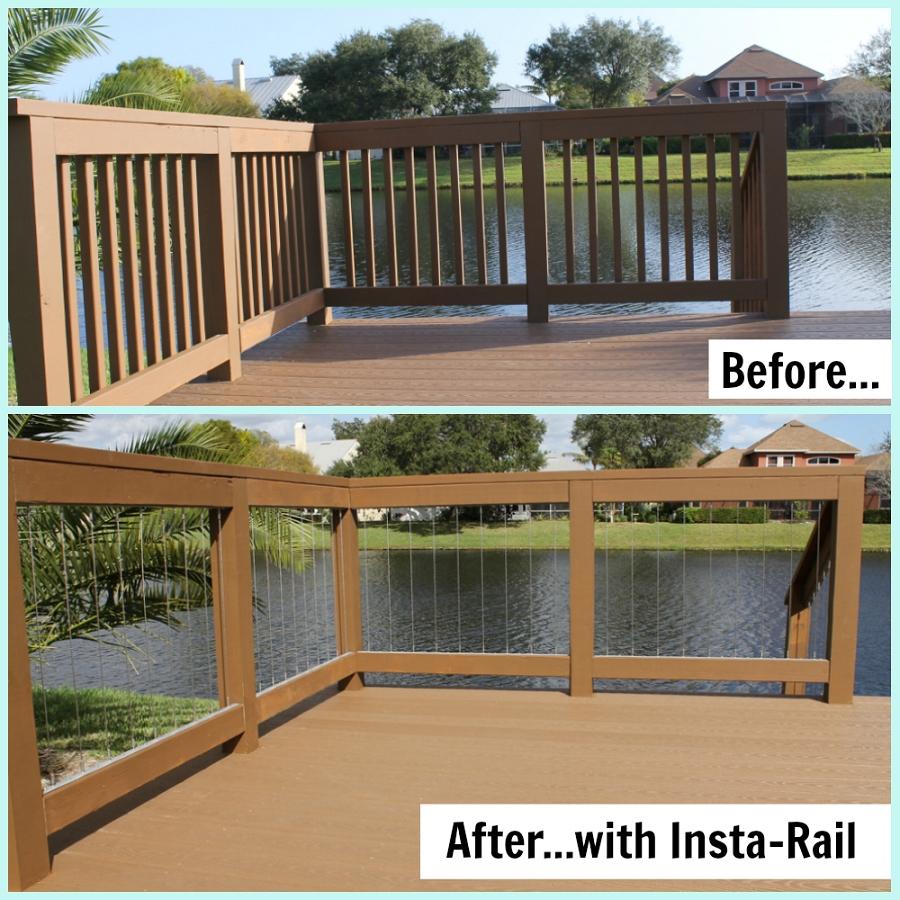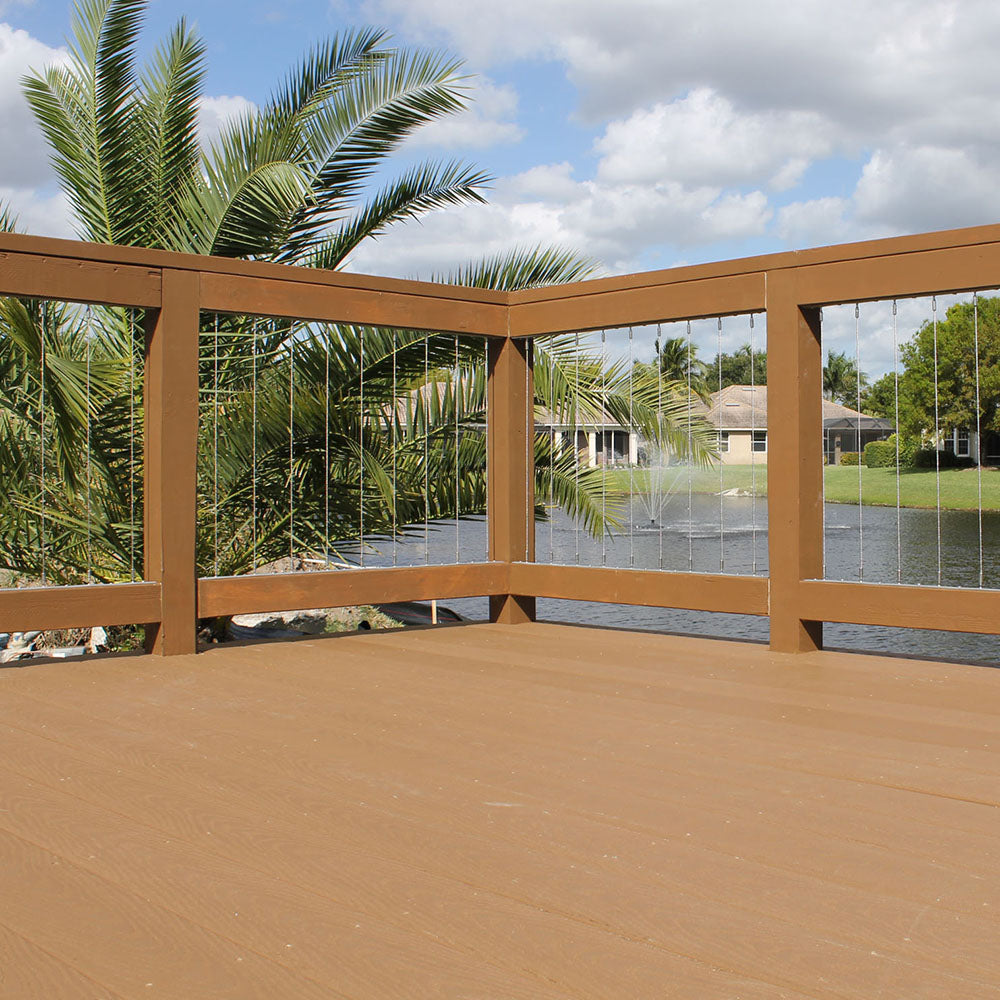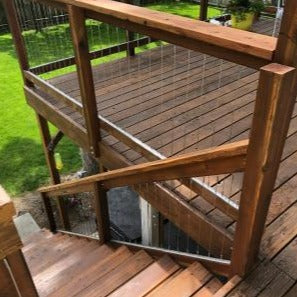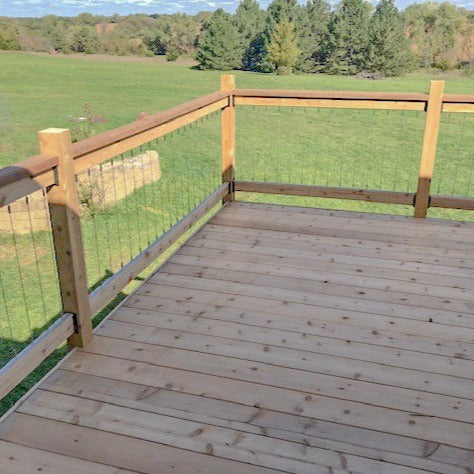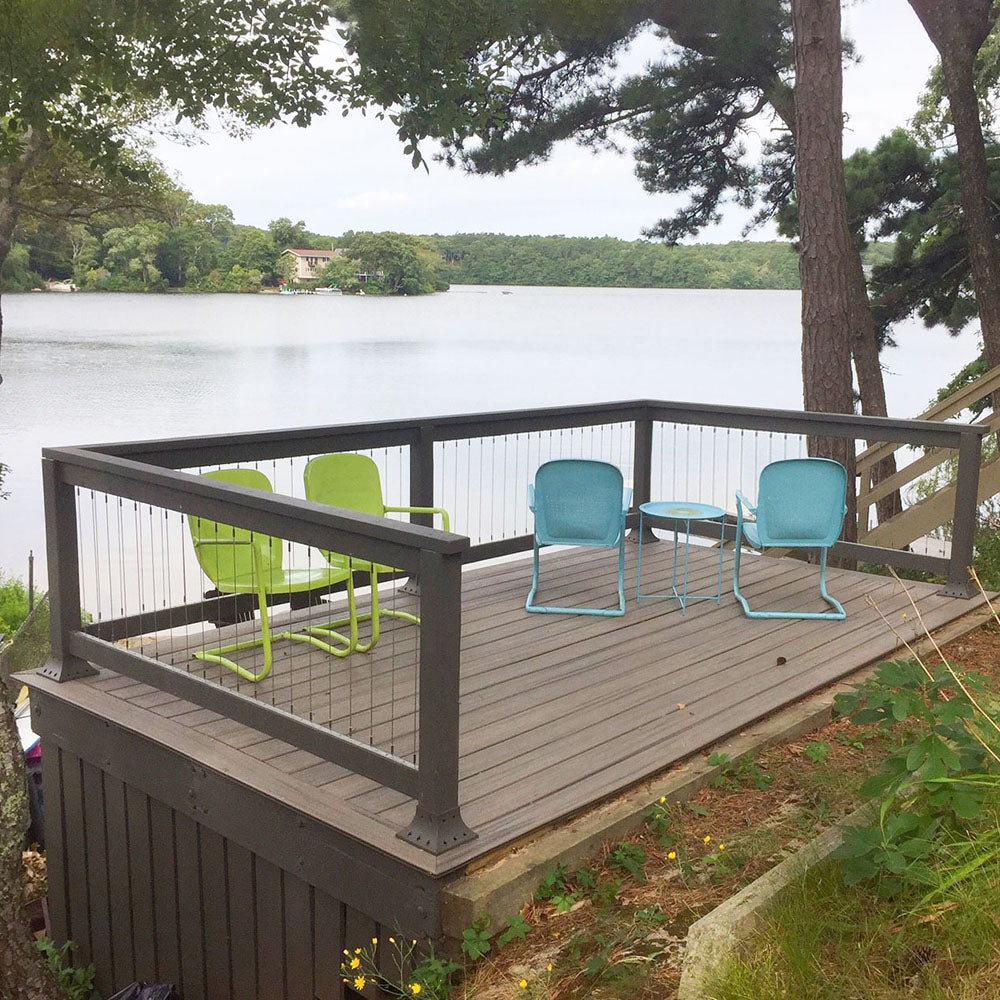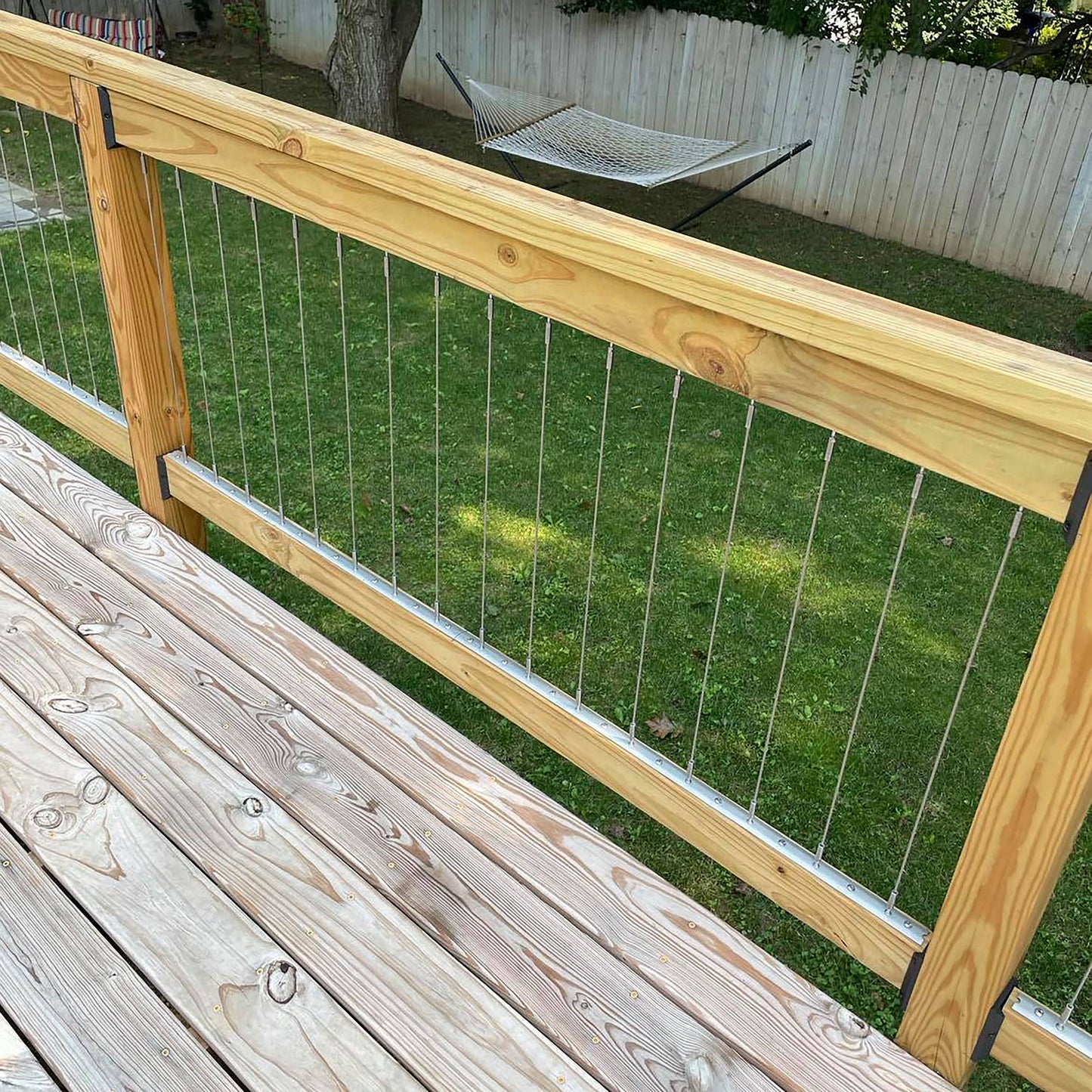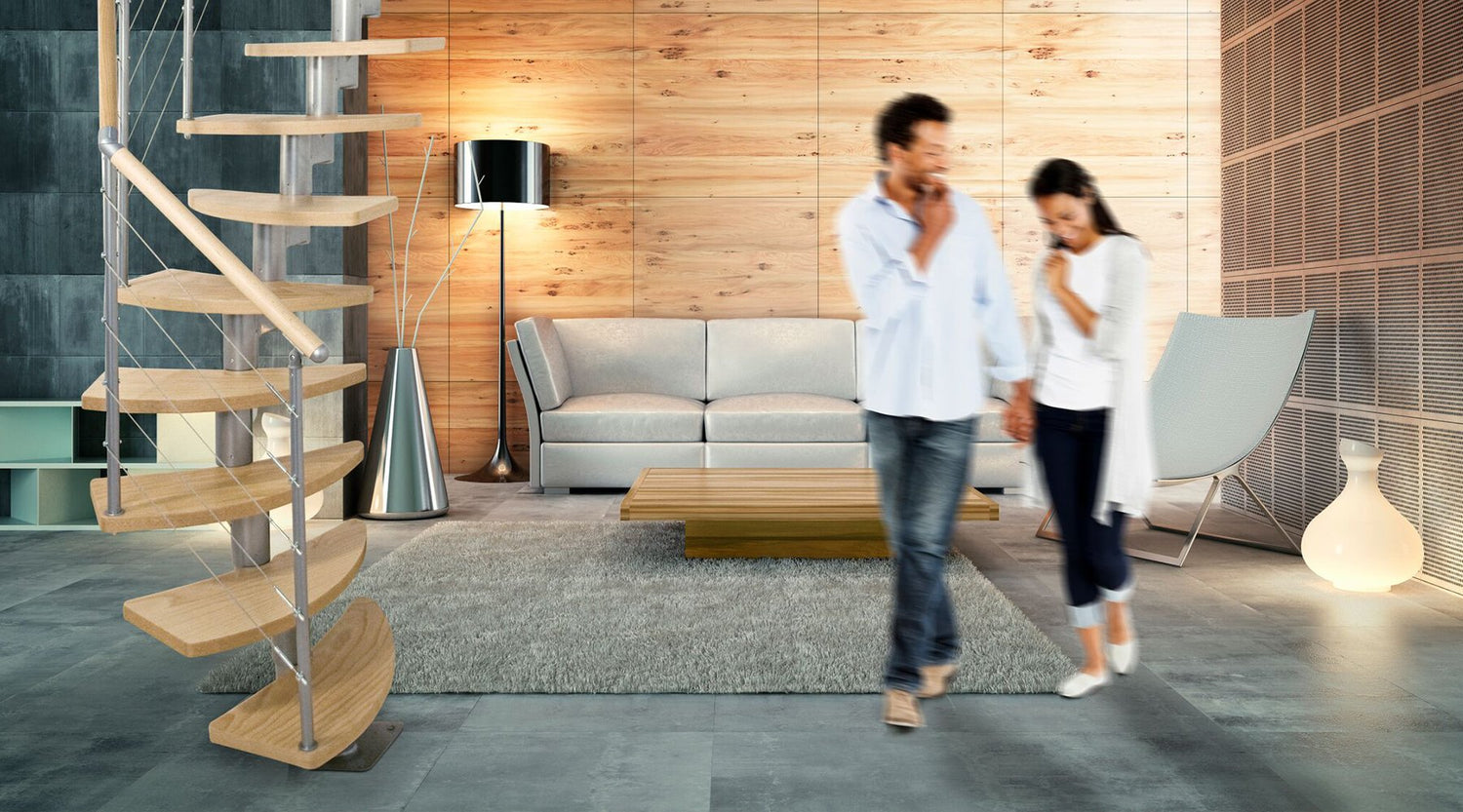 Request A Quote
Contact us today to request a free quote or learn more about Dolle products!
Request A Quote