Prova PA2 36" Side Mount Post
The Prova Railing System from Dolle is a fully customizable, DIY installation, modern exterior or interior railing system. Prova designs staircase railing systems in Denmark with a modern aesthetic to fully complement your home or office. Offering a completely mix and match system Prova offers up to 18 different configurations for your outdoor or indoor railing project.

The Prova PA2 side mount post provides a 36 in high railing with 8 levels of infill. Infill spacing is under 4 in which makes this post IRC code compliant. There are no special tools or skills required for the installation. Post can be installed into wood, composite, or concrete backing with appropriate fasteners. Prova railings are adept at creating dramatic sight lines outside and making small spaces seem larger inside. Prova railings are the perfect interior stair railing system for today's modern, open floor plans!
Made of heavy-duty aluminum with a brushed aluminum or powder coated anthracite finish


Perfect for both Indoor or Outdoor use

Overall handrail height can be adjusted from 35-1/2 in to 37-1/2 in
Recommended spacing between post: 39-3/8"

Configured to work with both Prova stainless-steel tubing and stainless-steel cable infill right out of the box

Infill connectors and handrail connectors fully adjustable
1-1/2 in diameter aluminum post with 4-1/4 in diameter mount base
Can be easily used with any staircase or deck configuration

Prova mounting hardware sold separately, 2 anchors needed per post
Suitable for use with Prova anthracite, aluminum or wood handrails

Homeowner is responsible for verifying code compliance
Description
Part Number
Handrail

86040 (Anthracite) or 96040 (Aluminum)
In-Fill
96058 (stainless steel tube) or 96240 (stainless steel cable)

Hex Screws for Wood

86120 (Anthracite) or 96120 (Aluminum)
Concrete Anchors
86110 (Anthracite) or 96110 (Aluminum)
1-7/8" Post Spacers
86150 (Anthracite) or 96150 (Aluminum)
2-7/8" Post Spacers
86155 (Anthracite) or 96155 (Aluminum)
Cable Post Terminal
96266
Share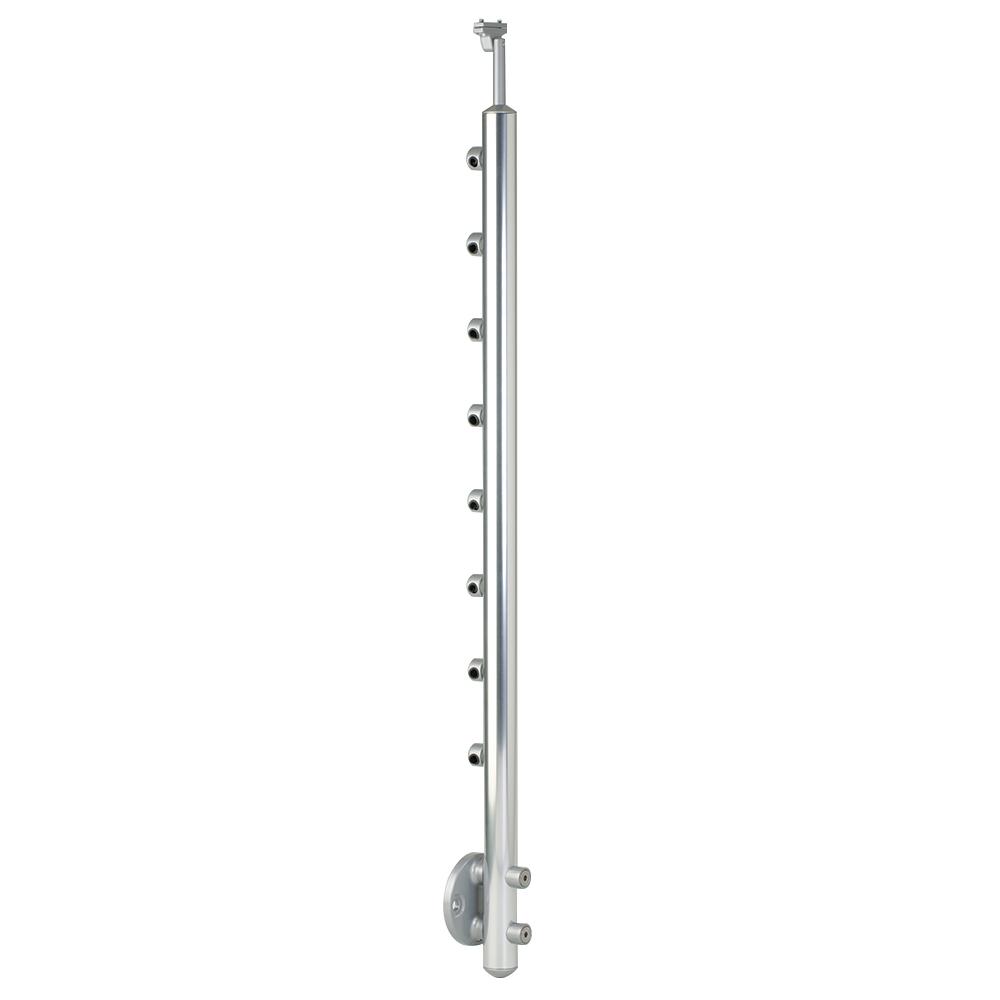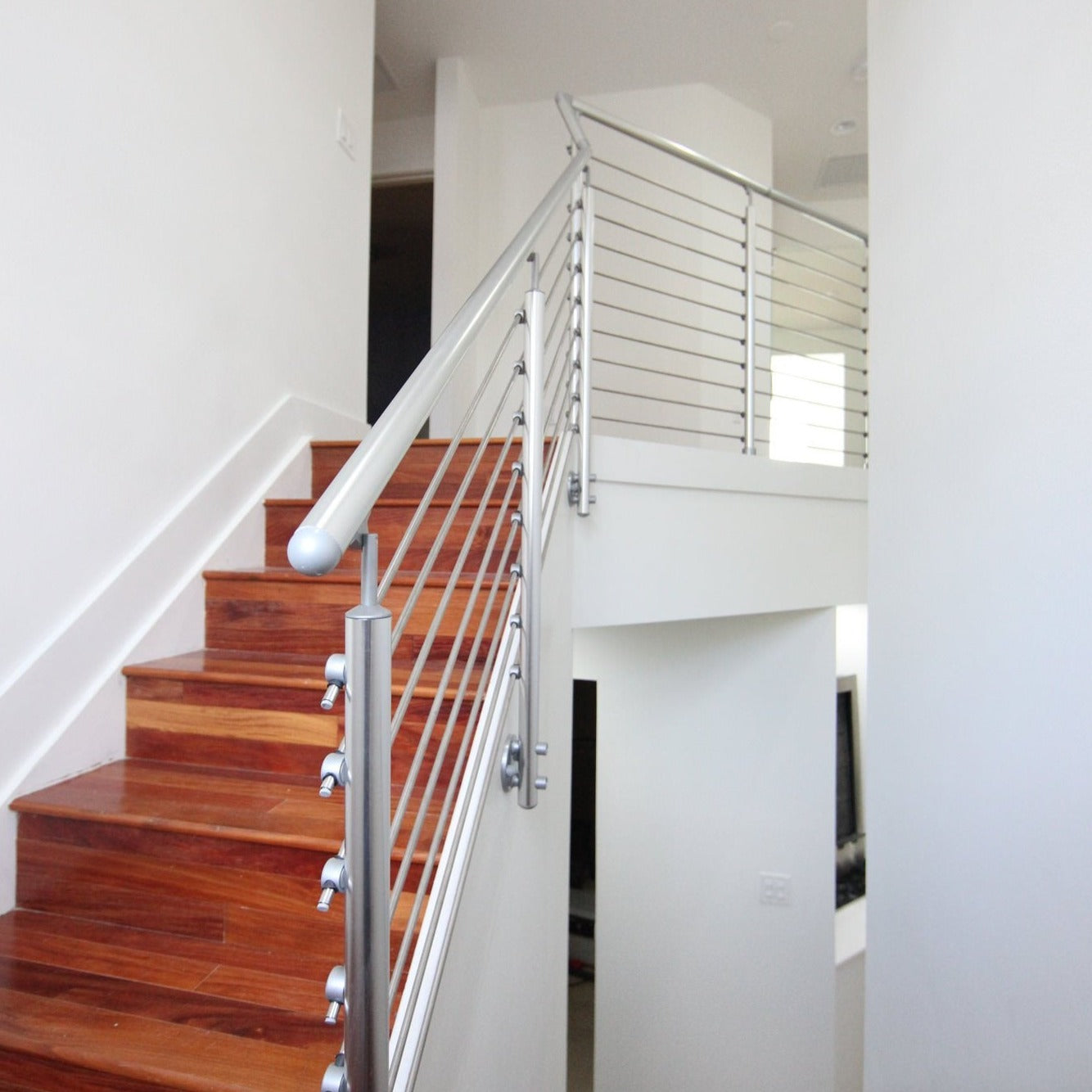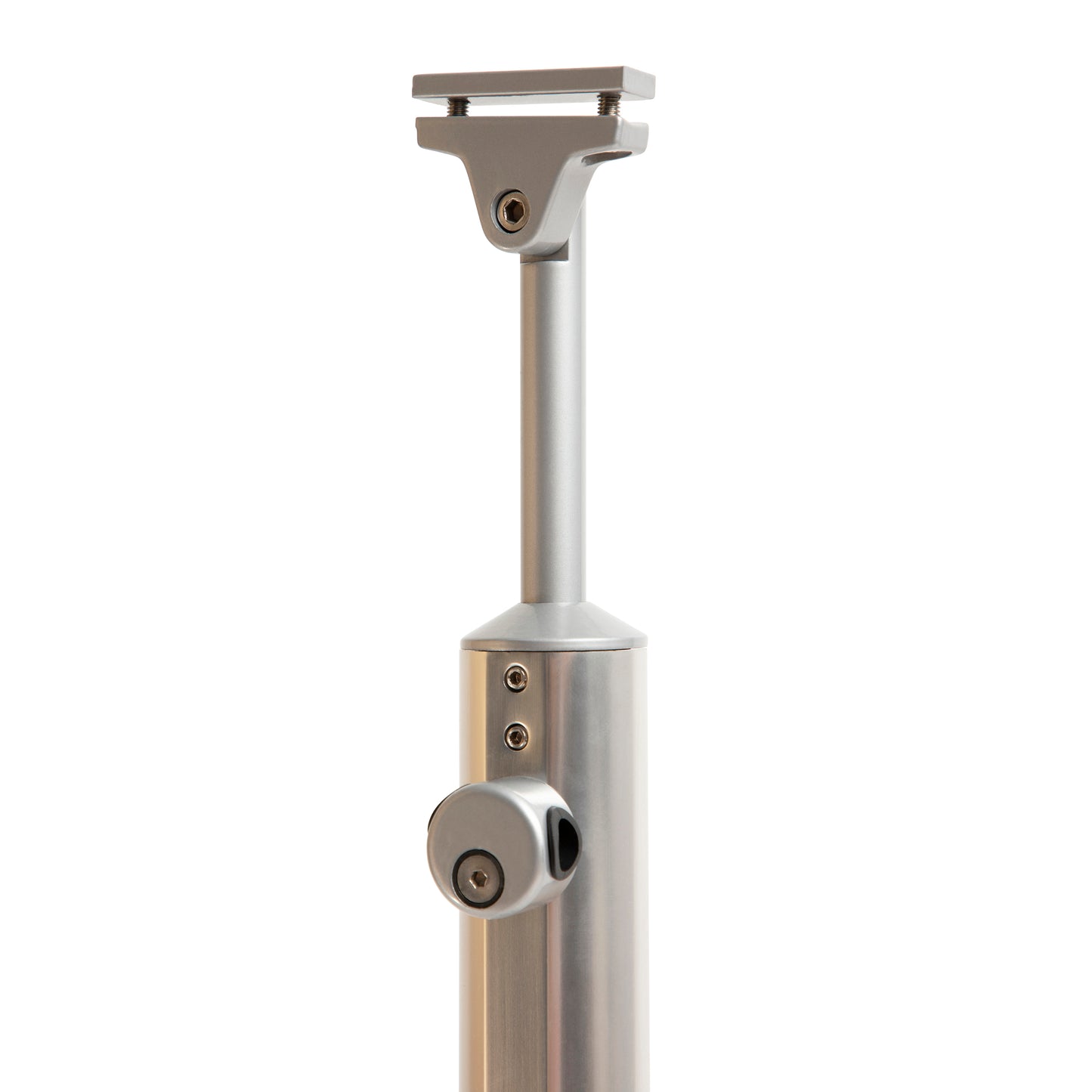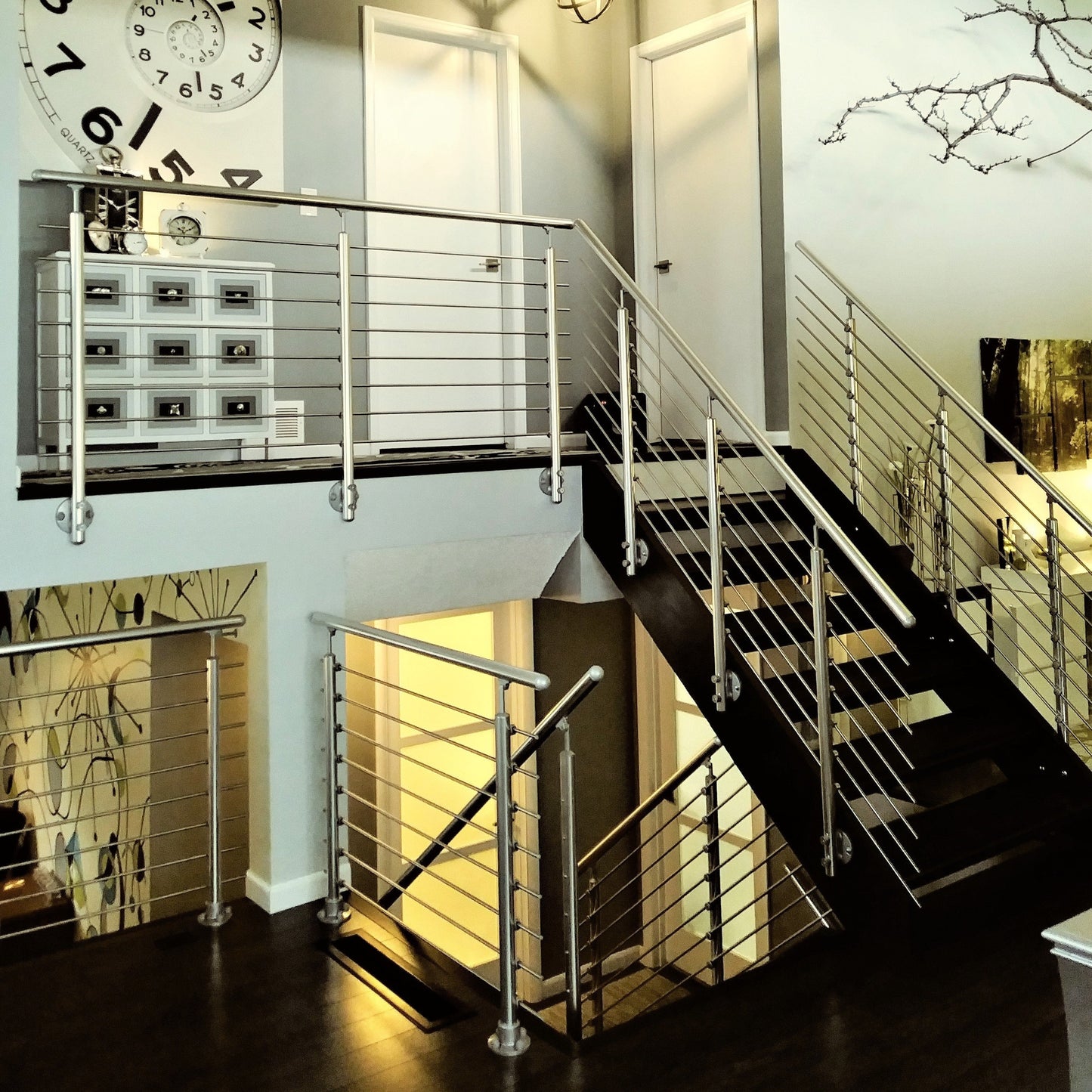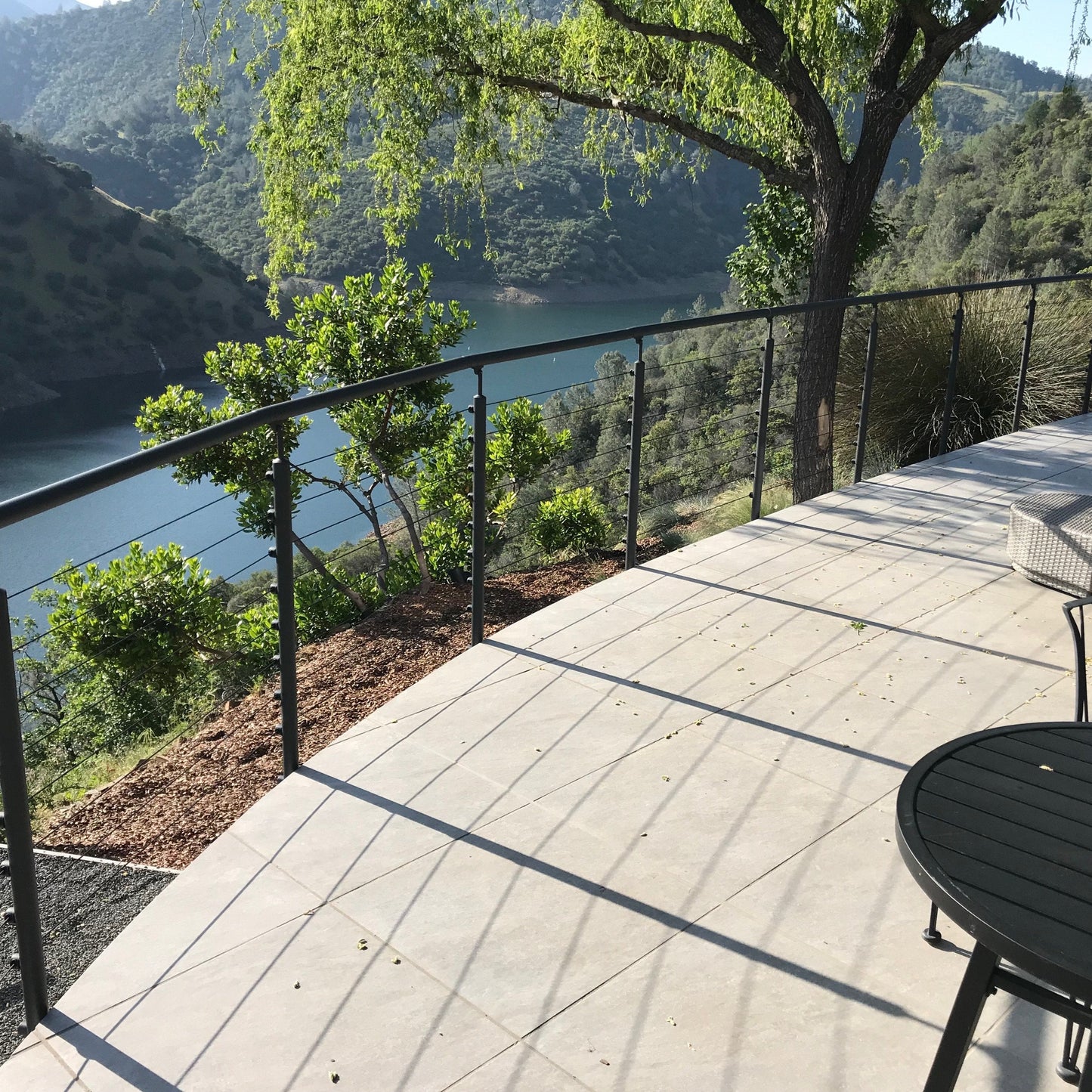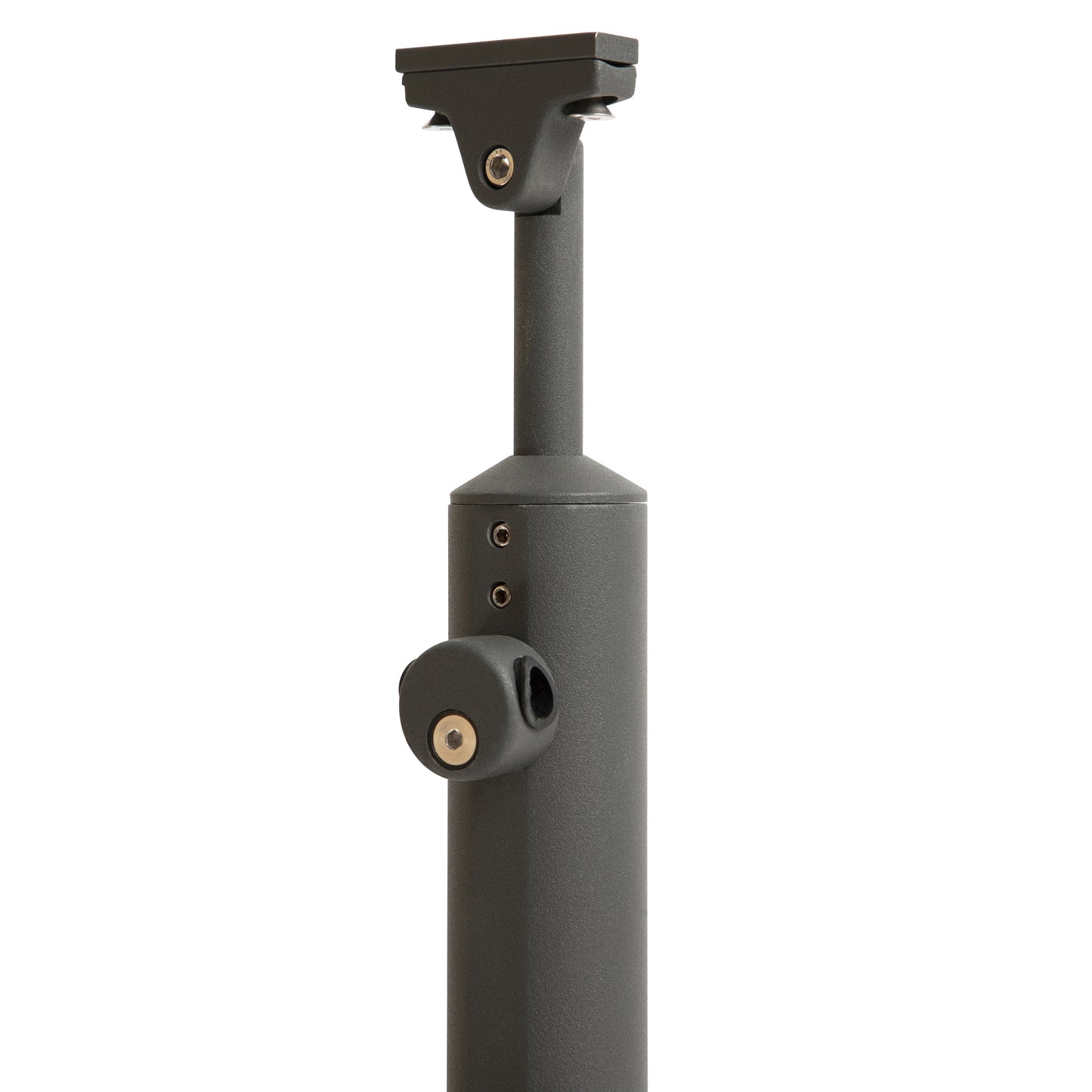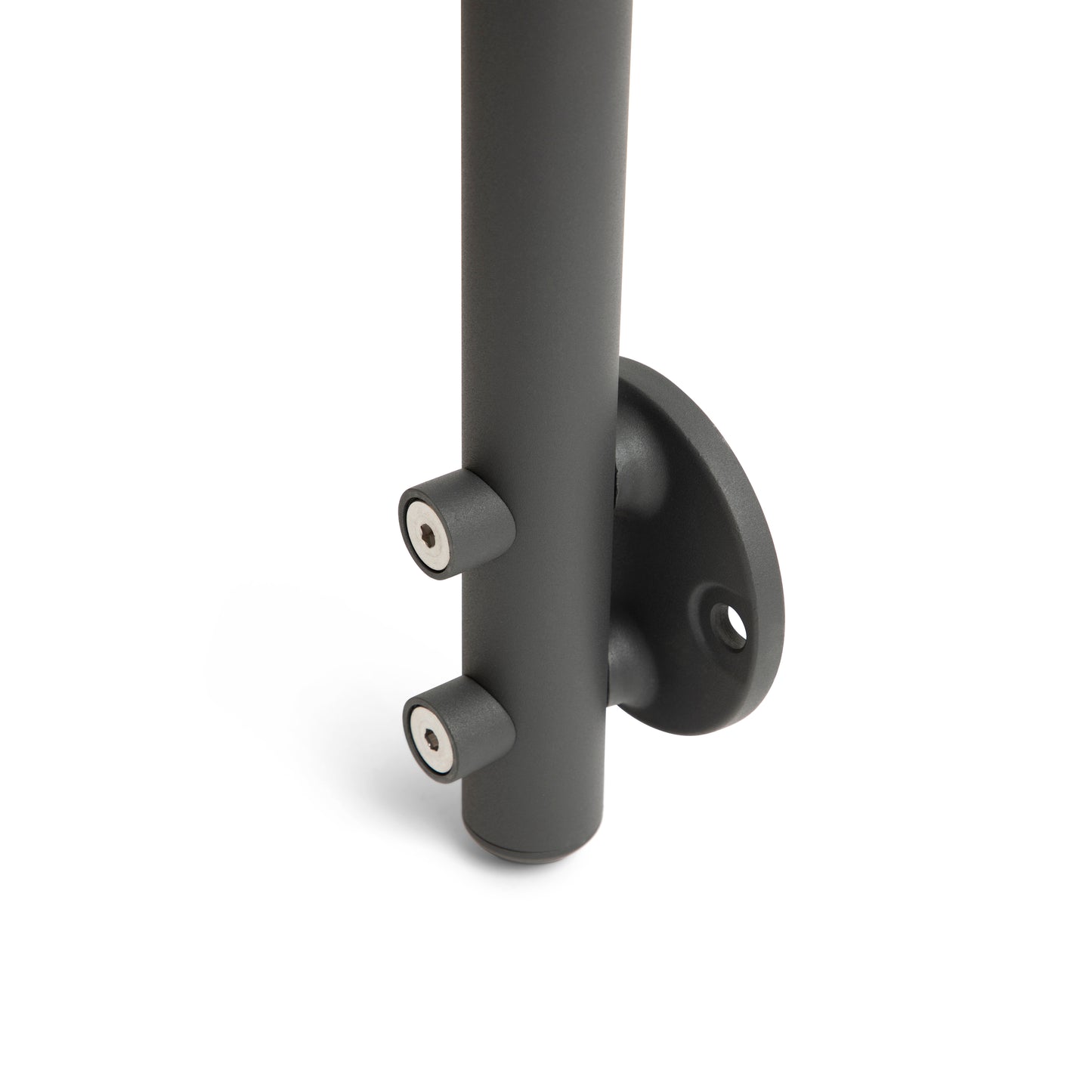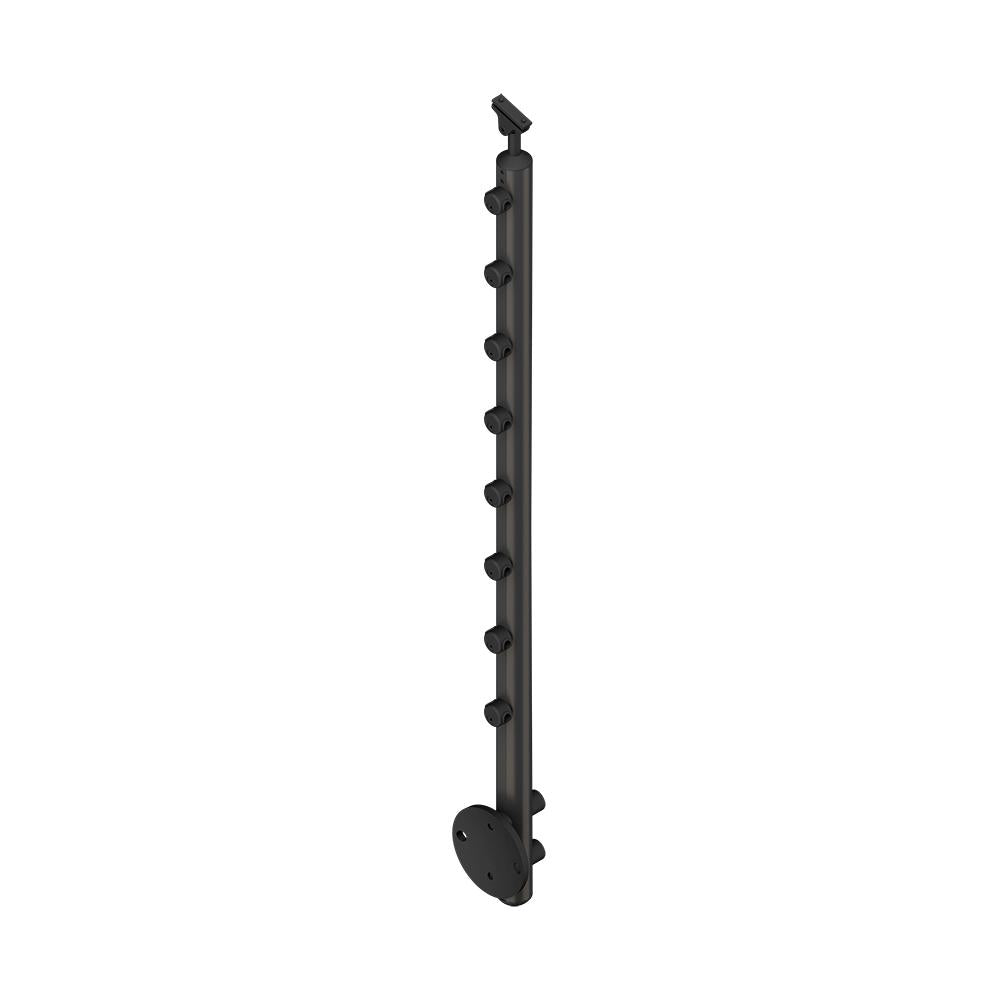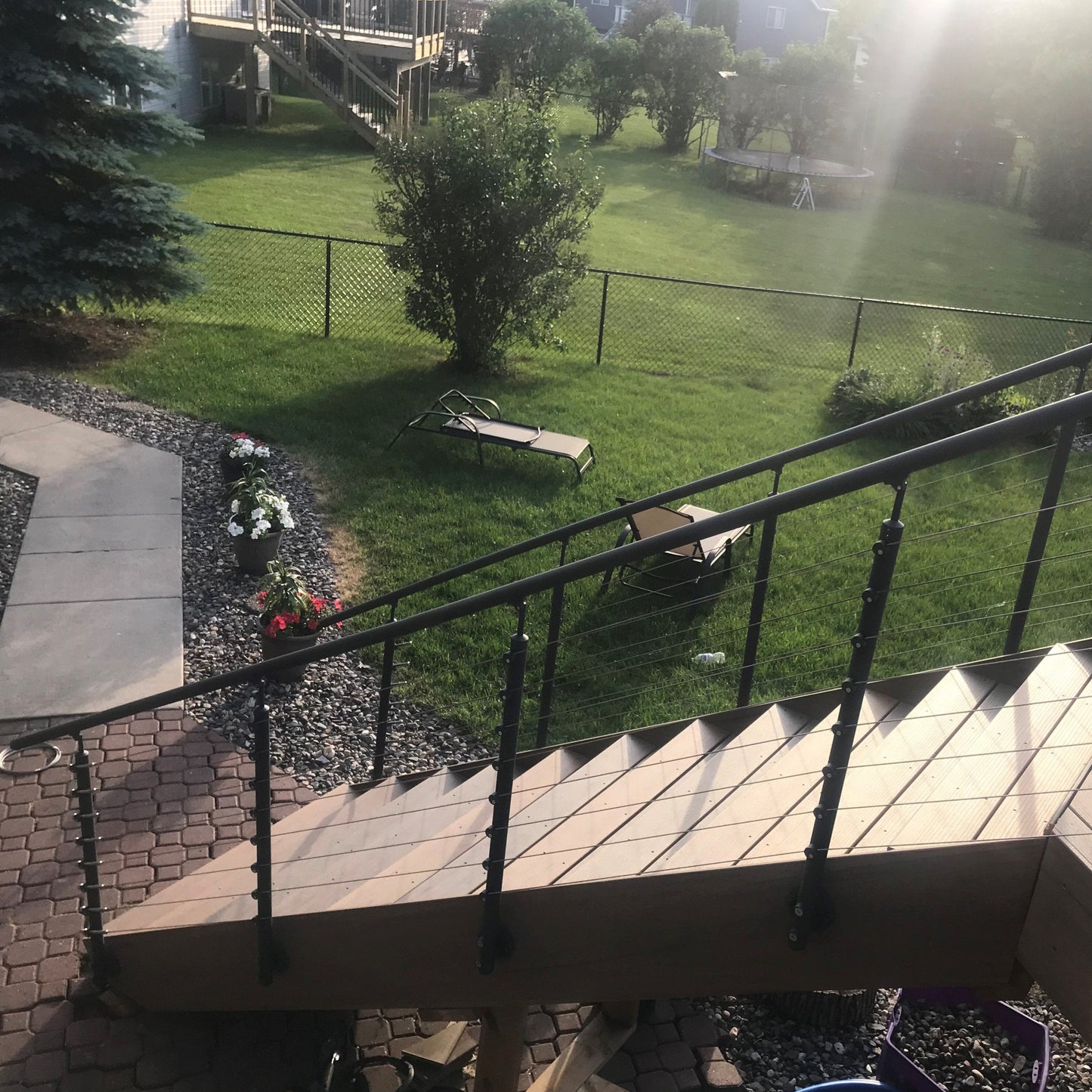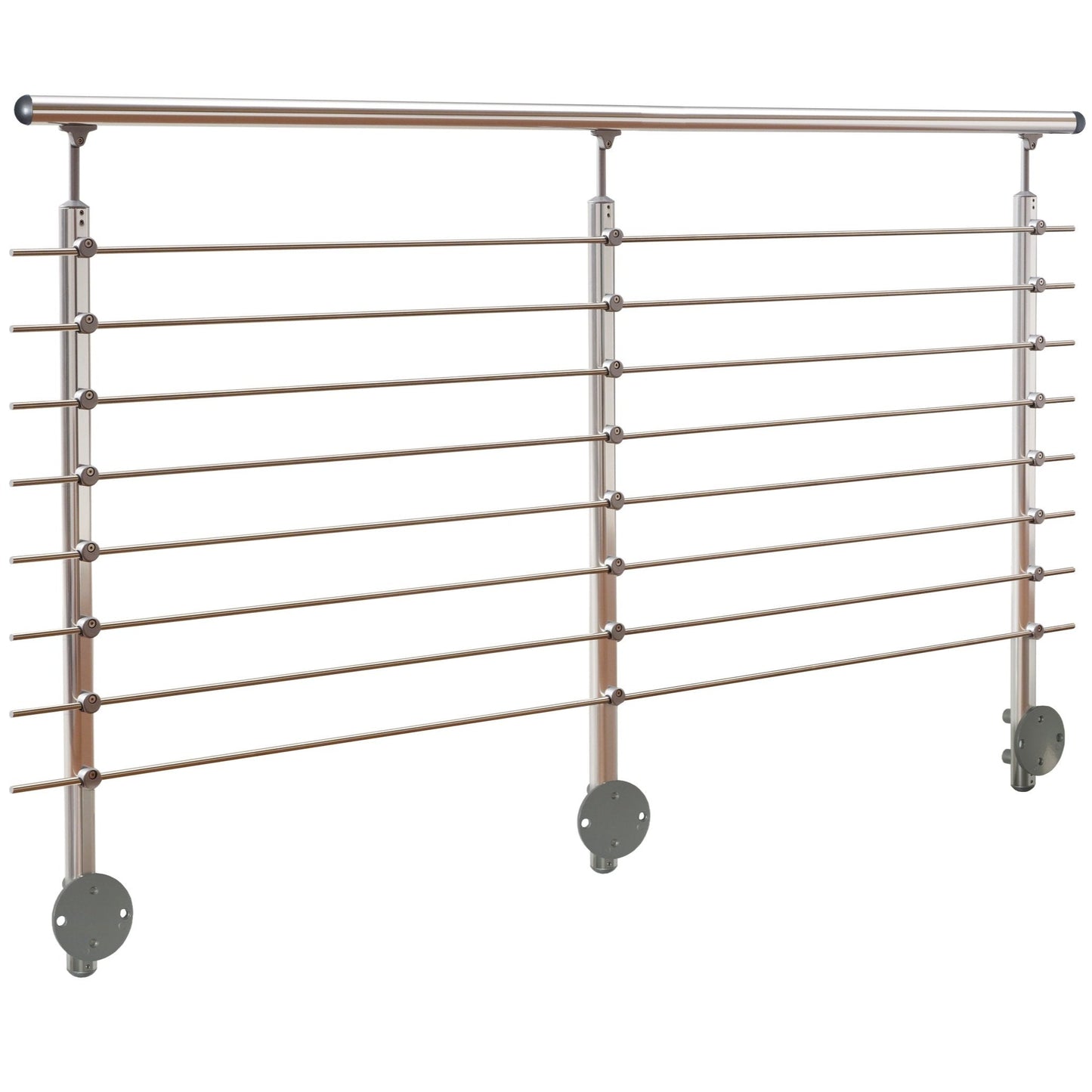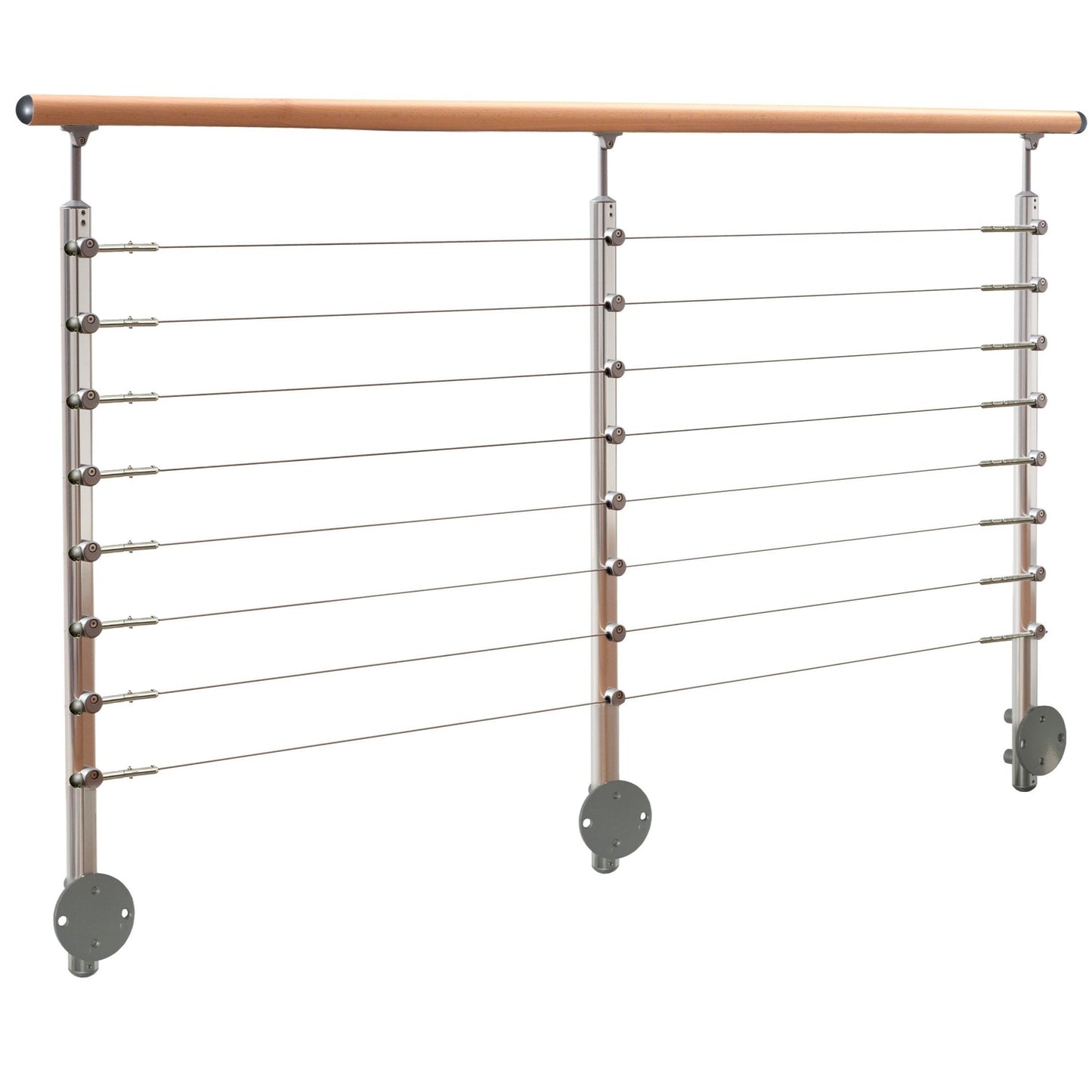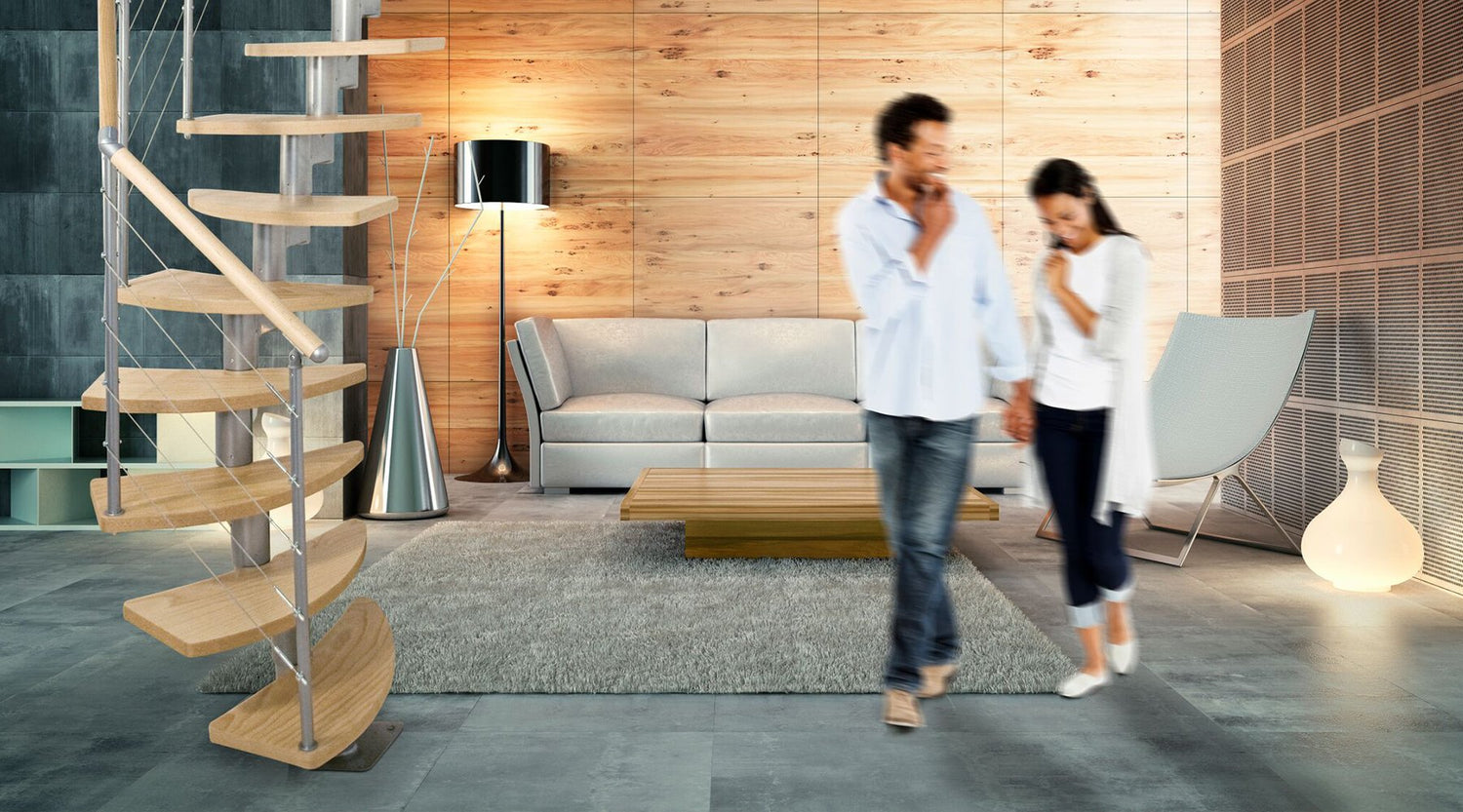 Request A Quote
Contact us today to request a free quote or learn more about Dolle products!
Request A Quote